If you've tried looking for trusted house painting in Santa Monica or the surrounding southern California area, you've probably encountered the same several words over and over again: "trusted," "top," "best" and so forth. Many of the companies who use these phrases don't actually back them up, they just tell you that they're "the best" and hope that you'll give them money. We don't make bold claims we can't quantify, but we do have years of experience. We've been painting residential and commercial properties in southern California for a very long time. In this blog, we'll go over what you can expect from our services in Santa Monica and the surrounding areas.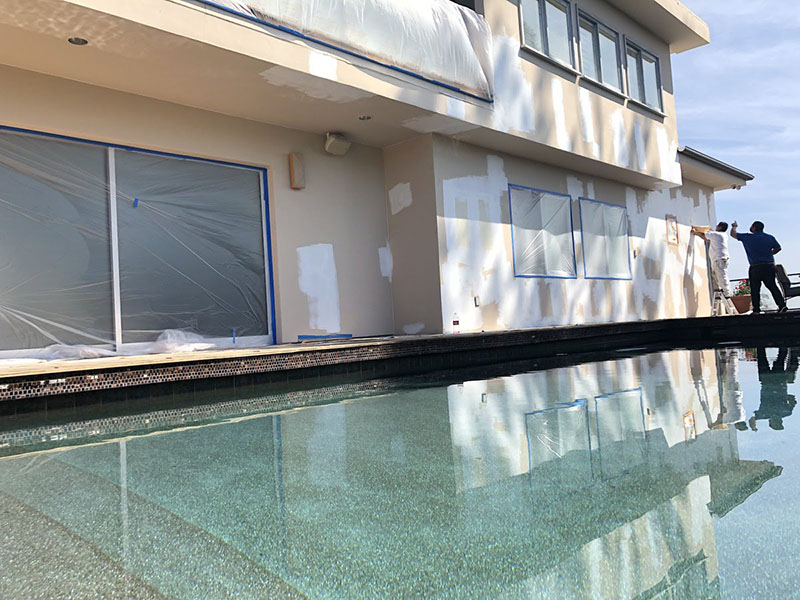 Our House Painting in Santa Monica
We've been a painting contracting team for several years. In fact, many of us have been in southern California for our entire lives. We aren't just the folks who come out to paint your home or office; we're your neighbors, too. That means you can find us at the beach on weekends, shopping at the same stores and yes, in traffic with you, too. It also means that we understand how important it is to have a home or commercial property that looks right in Santa Monica or anywhere else. Drawing upon our experience, we can make your building look exactly how you want it to look.
Always Glad to Provide References
Over the years, when people ask us to provide references or our portfolio, we're always happy to give it to them. Sometimes, people are surprised by that. It turns out that some painting contractors bristle at being asked for references or to show work that they've done before. We assume that comes from not having a portfolio they're proud of, or references that they know will be positive. Here at Just Right Painting, we've had so many clients over the years that would be happy to show our work. After all, you can see our portfolio when you drive around: many of the exteriors that we painted even several years ago look fantastic to this day.
The Best, Most Cutting Edge Products
In the years that we've been painting homes and places of business in Santa Monica and elsewhere, we've seen painting methods and materials come a long way. What would've been thought of as futuristic just a few years ago is now commonplace. At Just Right Painting, we incorporate the best of painting methods into what we do. So, when we come to your home or other building, we bring the best of painting advancements. Paired with our years of experience, we endeavor to give our clients the absolute best of both worlds.
Interiors and Exteriors
The inside of your building is just as important as the outside. If it's your home, you're going to spend most of your time inside. If it's your place of business, then your customers, clients, colleagues, investors and more are going to see the inside of your building quite a bit. It's only human nature to judge a building (and thus, the people who own it) by how it looks. With our painting services, you can make your building to stand out, even in crowded in Santa Monica. Of course, if you want your paint job to make your place blend in so that it feels perfectly right in Santa Monica, we can do that for you as well.
Always insured and that means you can trust us at Just Right Painting to do everything we can to protect your home and your investment. After all, we know that safety is the most important part of the painting process. We do a quality job while taking care of the little details, too: that way, your job gets done quickly and on a budget in the safest, secure manner possible. That attitude permeates each of our employees so that everyone on our team shows up ready to go and on time.
We also offer our customers affordable services, too. Our commercial painting makes it so that your business looks great without emptying your business's budget. By that same token, you shouldn't have to go broke painting your home to improve its resale value. With reasonably priced services at different price points, we make sure that everyone who wants a great paint job can get one. We can work with you to give you the painting job that you want.
"Working with you" isn't a cliché or a phrase we just throw around. We love sitting down with clients, going over how they want their home or building to look, and then figuring out the best way we can make that happen. To make it happen for your residential or commercial location, give Just Right Painting a call at (888) 727-8417.