New Construction Painting in Beverly Hills
A new construction project is like a fresh canvas. It's an opportunity to make a construction project into something truly special. Our new construction painting in Beverly Hills has helped so many construction projects develop into incredible buildings. We've been providing these services for many years, more than seventeen in fact. Building a new construction project in Beverly Hills is an expensive endeavor indeed. You can't just pick a painting company that you just hope they know what they're doing. We can put our years of experience to work for you.
Great New Construction Painting in Beverly Hills
If you go to our site, you can see a portfolio of projects that we've painted. That experience comes in very handy when we tackle new construction projects, as we've been there before. We can help yours to look its very best. If you know exactly how you want it painted, we can make sure that's how it looks. On the other hand, if you aren't exactly sure yet of how you want your project to look, we can sit down with you and figure out how to make it look exactly how you want. Our experts can guide you through the process so that we can give you a paint job that you'll be proud of.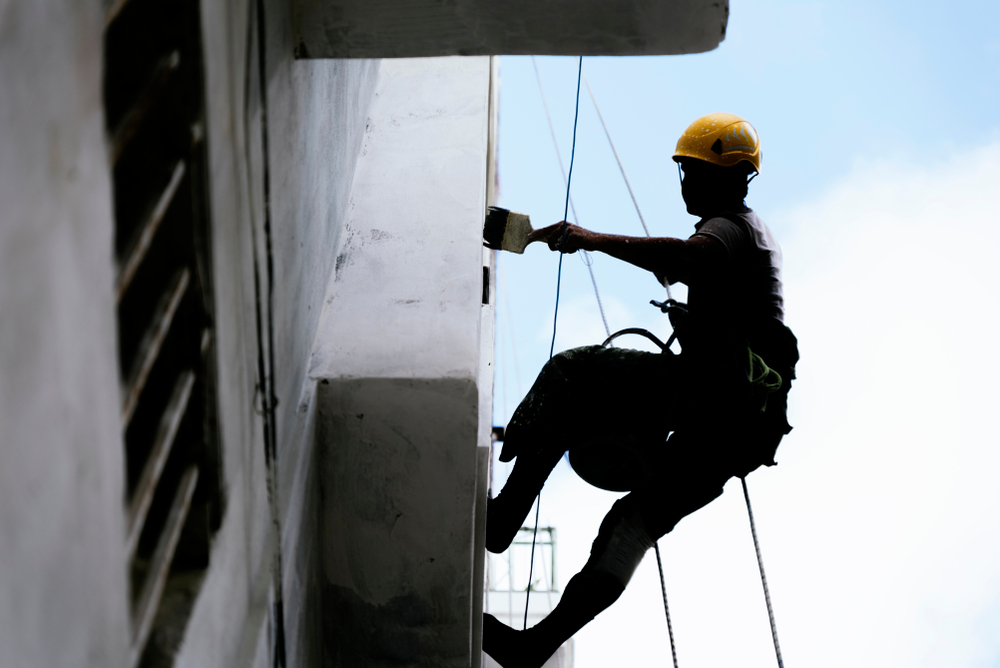 We understand that you don't want to spend too much on new construction painting. That's why we make sure to offer reasonably priced new construction painting services. Beverly Hills is not exactly an inexpensive area to build a new construction project. You don't want to spend so much on the painting that you have to cut corners elsewhere. So, we can give you the painting you need while enabling you to save enough of your budget that you can take care of everything that needs to be taken care of. It's one more way that we can help our clients.
By that same token, we also give you a true, thorough and comprehensive estimate. Too many other companies love to spring surprise costs at the end of a project. We would never do that. We don't just see every job as a job; we want to build a working relationship. As members of the community, we want to work with the people we work with multiple times, so that we've developed a fruitful relationship for all involved. That's one of the many reasons that we take integrity so seriously. We want to work with you on your new construction project, and we want to work with you on new construction projects in the future as well.
The Details Matter
Details are so critical to a new construction painting project. That's why we make sure that the walls are properly prepared. To ensure that they get the right amount of paint adhesion, we prepare them in the right way. Of course, we've painted construction projects at different steps of the construction process. So, we know how to protect cabinets, floors, and other sensitive areas in the interior during painting. We see these actions as the base necessities. By making sure that they're OK, we can better focus on providing you with the most top not construction painting.
It's important to keep in mind that the painters we send to your home are true professionals. We're a licensed company that's been doing this for seventeen years. That means that we don't have "painters" on our roster that got the job because someone's nephew needed one. That doesn't happen with us. The painters we send to your home are genuine experts with years of experience. Odds are they've painted construction projects just like yours in the past. While every project is different from the last, they can use that experience to make sure that you have the best construction project for your needs.
If you've ever searched online for advice on how to hire a painting company to paint your construction project, you've probably been told "ask for references." We couldn't agree more. We're always glad to show people the references our painting company has, in fact we're proud. Our portfolio speaks for itself. We're always happy when we get a chance to give our references to someone, because it reflects so well on how we've managed to help construction projects thrive. If you would like to get our references, just give us a call or head to our site.
All Kinds of New Construction Projects
When we mention that we paint new construction projects, not every one of these new construction projects are homes. We can paint many more kinds of structures than that. We've painted so many buildings like garages, buildings with large basements and more. Sure, most of the painting that we've done on construction projects is homes, but our portfolio is so much more diverse than that. Many of our customers have been inspired by looking at our portfolio, as it shows them what a newly painted construction project can look like.
To us, the utmost in professionalism is the bare minimum for a construction painting job. We've talked to owners who are surprised when we show up on time. To repeat: they're genuinely surprised that we showed up when we did. Incredulous, we asked why that was the case, and we were told: "because the other painters hadn't before." We found this genuinely shocking. To be clear, we show up when we say we're going to show up. When we do show up, we're there to work. We get the job done in a very quick period of time.
Of course, just because we do our construction painting quickly, that doesn't mean that any of it is rushed. We do a comprehensive paint job that covers everything you need, and we do so rapidly. Many times on construction painting jobs, we've had to work around other professionals who are continuing to build the property. You shouldn't have to alter your entire schedule just to work around the new construction painters. We work fast so that you can stay on your tight schedule.
On that same topic, when we're done with your construction painting, we clean up quickly, too. You shouldn't have to worry about cleaning up after us, or working around what we've left. We figure it's one more part of being painting professionals: making sure that we've cleaned up afterwards, too. As it says on our site, "we treat your property as if it was ours." That's not just a saying, we genuinely believe that. We paint places as we would want ours to be painted. So, we give each of our jobs that level of care and commitment.
As you may have encountered on a construction project, inconveniences can occur at any time. New construction projects are different kind of environment. The last thing you should have to worry about is the painters at your new construction project. So, our pros are covered in case anything happens during the work. We figure it's good protection for our employees as well as our clients. You put so much into your new construction project; you don't want it to be undone by some random mishap. We make sure that you have peace of mind when it comes to the painting of your construction project.
Stand the Test of Time
We've painted new construction projects in Beverly Hills that have genuinely stood the test of time. There are incredibly buildings in Beverly Hills you can visit right now that we painted and they look just as fresh and vibrant as the day we finished. When you want to take your construction project to the next level, you can give us a call at or head to our site. As members of the community, we believe in giving back. So, every year, we provide a free painting job to a nonprofit or veterans organization. To learn more about how we can help you, call us at (323) 689 5970 or head to our site.