Top Rated Interior and Exterior Commercial Painting in Los Angeles
People judge a store by how it looks. A store that looks great, with a fantastic paint job, is more liable to get customers than one that doesn't. This is true no matter what business your store is in. Whether you're running a retail store, doctor's office, restaurant, law firm or anything else, the exterior look is incredibly important to the success of your business. You put too much into your business to "roll the dice" with painting contactors you can't trust. Our interior and exterior commercial painting in Los Angeles can give your store the kind of look that will bring more people in.
Once you get your prospective customers, clients and the like inside, your commercial location needs an incredible interior paint job, too. The exterior is what draws them in, but the interior can be what causes them to buy. No one wants to shop somewhere or buy something from a place where the paint is chipped, cracked, faded or worse on the inside. Or, even if they do buy something there, they aren't going to want to come back. Invest in your business with our interior and exterior commercial painting in Los Angeles service.
Your commercial location matters. It's how you make a living for yourself and those who depend on you. You deserve to have a commercial location that looks exactly how you want it to look. No matter what your design is, we can work with you to achieve it. Should you have a completely laid out design, we're always glad to paint that. On the other hand, if you'd like some tips or advice, we can help you to figure out the best way to announce your business to the world.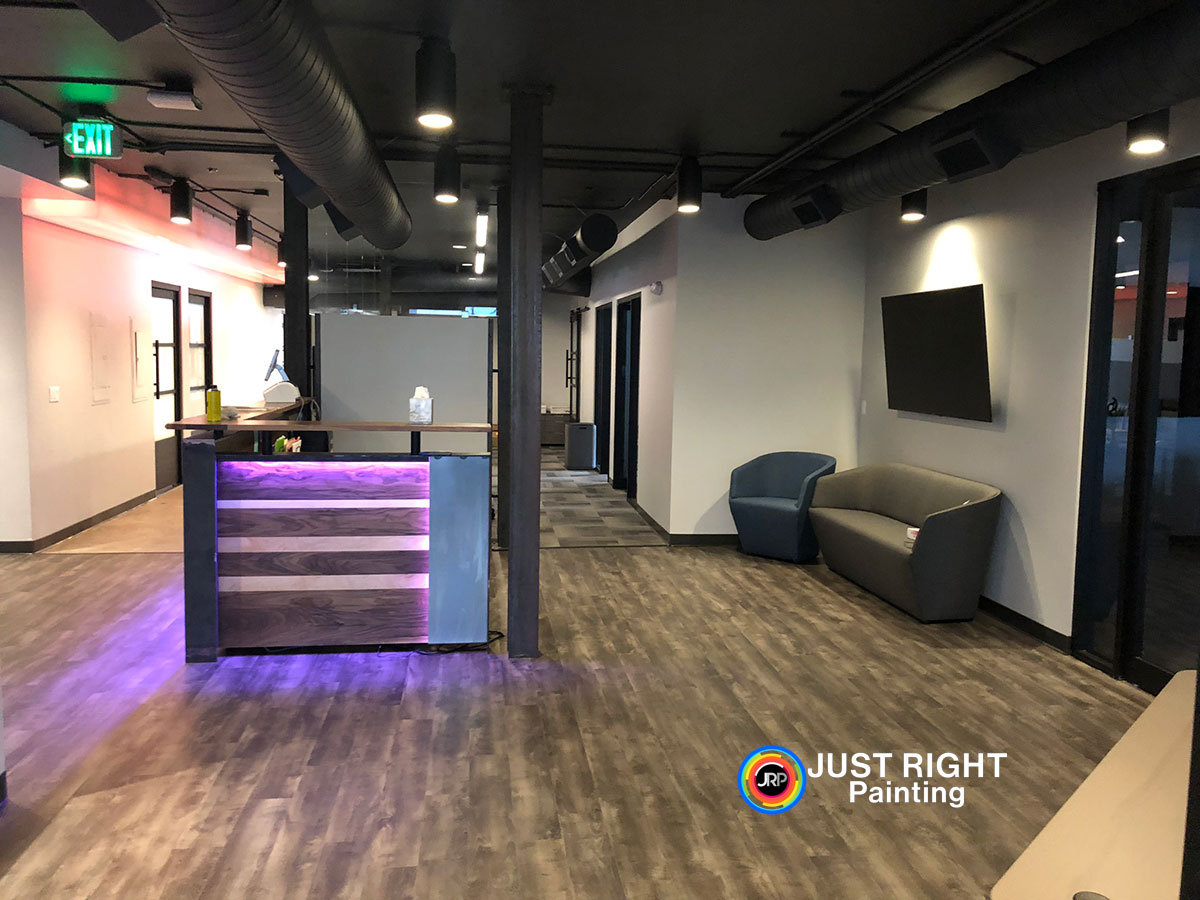 Commercial Painting Inside and Out
For the 17 years, we've been contributing interior and exterior commercial painting in Los Angeles services. In that time, we've seen so many of the businesses we've worked for grow into large ones. A great paint job is the kind of asset that pays off immediately as well as later on. In Southern California, the marketplace is so packed; you need to do something special to stand out. Making sure that your exterior as well as your interior look great is just one more way you can separate your company from the rest. We can help you to make it happen.
The exterior of your commercial enterprise is probably the first thing that anyone will notice about it. Whether they're walking past it, driving past it, or see pictures online, the paint job of your business is critical to how potential clients and customers will perceive it. You want to make the best possible first impression immediately. That's exactly what a top notch paint job can do. It's one of the more effective makeovers for your business. It changes everything about how your business looks, without you having to spend an enormous amount of money.
When you get the inside and outside of your business painted, you're really investing in your business long term. Interior painting can help to protect your walls. They can keep out mildew and mold, while making dust and dirt that much easier to deal with. When you think about it, you probably get your floors and carpets cleaned regularly, but your walls, probably not as much. A great interior paint job can go a long way towards making sure that your walls are protected for the long run.
A Storefront to Be Proud Of
You can't afford to take chances with your business because it's so important to you. We understand that and aim to give all of our customers' great peace of mind. Each of our painting contractors is fully insured. What that means is that should any kind of inconvenience occur during the course of the job, you'll be taken care of/OK. That being said, we hire only the most experienced, professional painting employees for our company. All of our work is done to meet the highest possible standard: our own.
For many newer owners of commercial enterprises, a paint job can be a way to truly make the building their own. You probably have logos, colors associated with your business and the like – we can paint those into your location so that everything fits with your décor and style. Every business in the modern era has to be conscious of their brand. A great paint job is one way to make sure that your commercial location is on-brand at all times. Whether you're rebranding, or want to make everything in your building fit, we can get it done for you.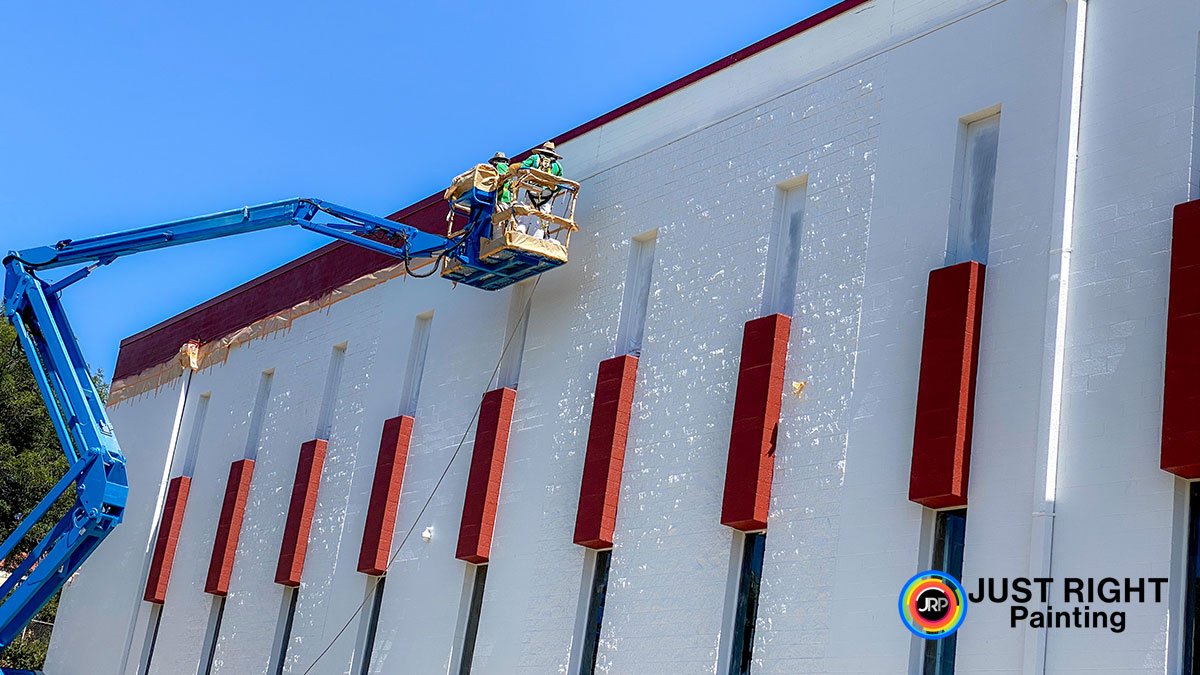 Offices that Stand Out
Any size business can benefit from our interior and exterior commercial painting in Los Angeles. We've painted the offices of the biggest, most famous businesses as well as the small "mom and pop" stores. The right paint job, on the inside and out, can make all the difference in the world. How many times in your own life have you noticed a store or other kind of business due to their unique look and then gone inside? Now, you can use a new paint job to do the same for your prospective customers.
Beyond that, we also use the absolute finest materials and techniques for every job we do, whether it's large or small. We always take pride in arriving to every job on time and ready to go. The last thing you should ever have to worry about is the professionalism of your commercial painters. We treat every property we paint like it were our own, with all the resulting attention to detail and care.  Your commercial business deserves the very best, inside and out. We have so many painting services to offer, and you can see them all for yourself when you go to our site or call us at (888) 727-8417.