When one sits down to write a blog, it's not always easy to think of a title. One of the most common tactics is to use something that's attention-grabbing. What's more, attention-grabbing than something that sounds impossible? Hence, the title of this blog. Mentioning house painting that isn't incredibly expensive in the Hollywood area sounds like something that's completely impossible, like writing "affordable spaceship painting for your starship." However, it is possible. Here at Just Right Painting, you can find affordable house painting in Hollywood and the surrounding area. In this blog, we'll go over how we do that.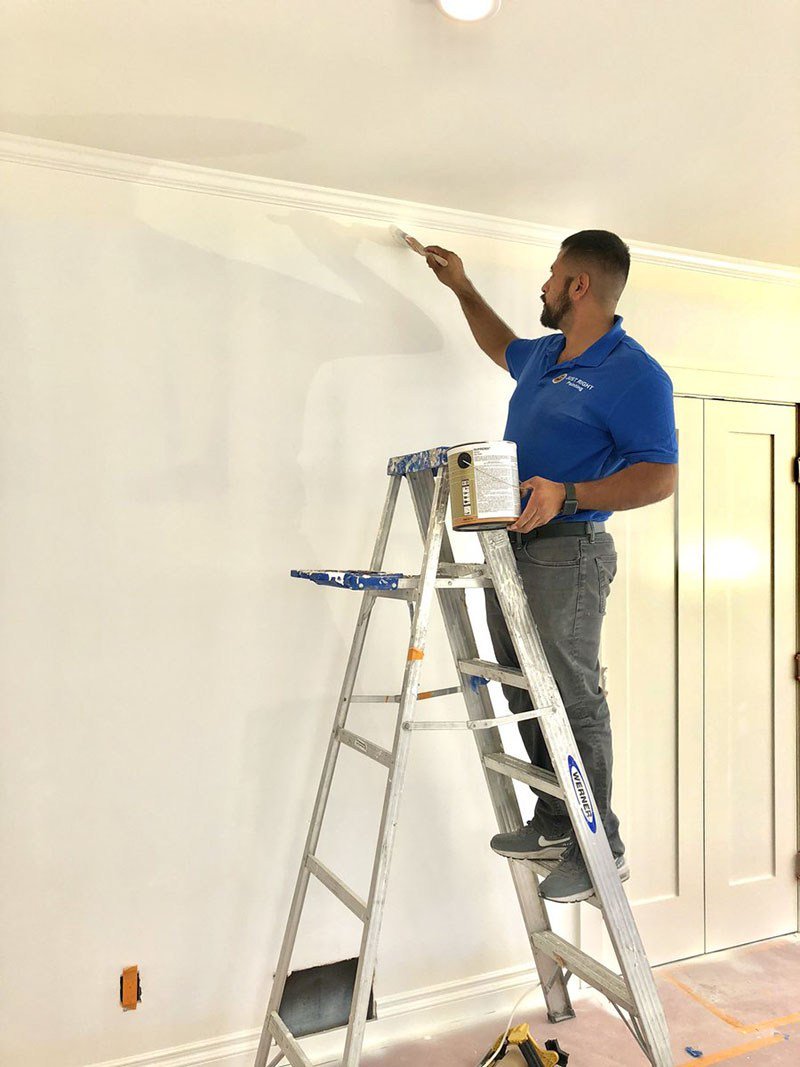 Affordable House Painting in Hollywood you can Trust
It's important to note that when we say the house painting is "affordable," we do not mean "the house painting is cheap." There are several very big differences. Cheap house painting cuts corners. It uses substandard materials and methods, thus providing a service where all that matters is the bottom line of the work and not the quality of the work. Our reasonably priced house painting is the opposite of that. We provide a service that gives you a gorgeous house that you will look at with pride that you'll be glad to show to others. We provide that service at a rate that many can afford. The differences are vast and important.
House Becoming a Home
Everyone, of every gender or lifestyle, has daydreamed at least once about their dream home. Maybe it's a spacious mansion on the beach, perhaps it's an affordable two story in the valley, but all of us have had that dream about what the house we want to end up in looks like. One thing each of these dreams has in common: a beautiful exterior. When you get the house of your dreams, you want to make it look like it did in your dreams. That's where we come in. We can provide you with the kind of exterior house painting that makes your home look like a dream come to life.
Hollywood Chic
Hollywood is the epicenter of culture for America, if not the world itself. Here, style is as important as substance, if not more so. There are many here who will charge you an arm and leg (figuratively, hopefully) to paint your home. However, you don't have to pay a lot of money to make your home look like you did. We take great pride in painting homes so that they look absolutely incredible, without their owners having to spend incredible amounts of money to do so. If you want your home to stand out in Hollywood, we can paint it that way. By that same token, if you want your home to blend into Hollywood, just one more dot on the map of the stars, we can do that for you, too.
Inside and Out
Of course, how a home looks aren't limited to just its exterior. That's why we offer top-notch interior house painting, too. After all, impressing guests isn't just about getting them to marvel over how your home looks on the outside. Our interior painting makes sure that the inside of your home looks just as striking. Whether you need the inside touched up, completely redone, or any service in between, we can make the inside of your home look like the kind of place that you want to spend most of your time.
Getting your home painted in Hollywood without spending a lot of money isn't just about making your home look great. Exterior and interior house painting can boost your resale value quite a bit, too. A fresher looking home can go for an even higher amount. Of course, since you'd be selling a home in Hollywood, you'd probably be in for quite a payday anyway. With a top-notch paint job, on the inside as well as the out, selling your home in Hollywood could be a genuine windfall for you and your family.
We know that you have a lot of choices for getting your home painted in Hollywood. After all, it's Hollywood: everyone wants to work there and everyone wants to live there. However, here at Just Right Painting, we can provide the kind of expect painting that you can rely on. We're there when we say we're going to be there, with the best, most cutting edge painting techniques, materials and methods in the industry. Drawing upon our years of experience, we can paint your home exactly how you want it to look.
Of course, we know that not all of our clients know exactly how they want their home to look. That's fine! We can help you to figure out the best looking for it, inside and out. To get a start on the home look of your dreams, call us at (888) 727-8417.