Our Interior Commercial Painting in Pasadena
The inside of a store, office or other place of business is often the first impression that a business makes on potential customers. They may have seen your products or services online. Perhaps they've seen pictures and have a strong, compelling reason to come to your establishment. Interior commercial painting can be what closes the deal. Someone who wants to give you money for goods or services can come into your place, see how the interior looks, and realize they made the right decision. By that same token, it could potentially be a dealbreaker, too. If they come in and see that your paint job looks bad, then they might choose to go somewhere else. Our interior commercial painting in Pasadena can set your establishment apart.
Just Right Interior Commercial Painting
In our business, appearance is everything. When the inside of your building looks good, then our job is done. We don't quit until that's the case. We've been providing interior painting services to businesses for seventeen years. In that time, we've helped so many different kinds of businesses to have the paint jobs that make their buildings look as great as their owners want them to. The inside of an establishment is critical. It should match your business. Indeed, it's part of how your business presents itself to the world. When it looks good, your business looks good.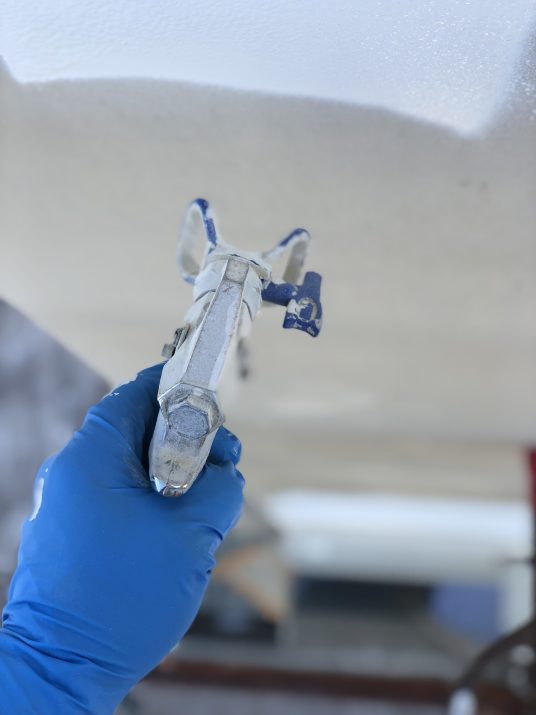 One of the most important parts of commercial painting your building is that it's one of the easiest and least expensive ways to improve your business. It's not adding another employee or offering a new product or service. It makes your entire business better without adding too much or taking too long. We work very quickly. In a very short period of time, we can make your business look that much better. We can make your interior look "showy," "professional" or however you want it to look. We tailor our service to you, so that your building looks how you want it to look.
Any kind of business establishment can benefit from a better interior paint job. No matter the industry you're in, we've helped a company like yours to have an interior that they're proud of. We take great pride in helping our clients to have an interior that they want to show off to potential customers, clients and investors. We've helped hospitals, upscale bars, small law firms and major retail establishments to get that kind of commercial building that they've always wanted. Now, we can bring that experience to your company.
Painting is an Investment in Your Business
Investing in a business can be expensive. You can get new infrastructure, bring in new consultants, upgrade everything and hope that you get a return on it. However, by investing in your company's painting, you can get a return on that, too. In fact, many of our clients have seen our painting bring them in more business very quickly. We can't guarantee that of course, but we've talked to so many over the years who've told us about how the interior of their business was part of what helped their customers to make that final decision to go with them. It might not always make the difference, but it can always help.
Business is about trust. At the end of the day, to buy a product or a service from someone you have to be able to trust them. You have to believe that they can do what they say or that their product is what you're told. That being said, part of a business owner's job is to convince the potential customers of that. The business owner has to do what they can to make sure that the customer is going to want to purchase the goods or services from them. That's where we come in. We can make your building look like the kind of place that makes people want to do business with you.
As a company that provides commercial painting services, our job is very rewarding. We've painted some of the biggest stores in the world in some of the ritziest places. It's an incredible feeling to see a place you've painted be world famous, an icon synonymous with Los Angeles and luxury living itself. That being said, our job might be even more rewarding when we paint buildings of the less big companies, too. It's really something to see companies grow. To go from our initial commercial paint job on a small business and then see them grow into a globe spanning company is truly amazing. Again, we're not saying our paint job did it. But, the paint job didn't hurt.
There are a lot of commercial painters out there. This is Southern California; there are plenty of them all over. Many business owners just pick one. Maybe they've heard something good, maybe they now someone who knows someone – often, the commercial paint job is one of the rare places where the business owner doesn't choose to spend a lot of time researching. Many times, a business owner will just take the cheapest option available, assuming that's good enough. Too often, we've seen business owners burned by this.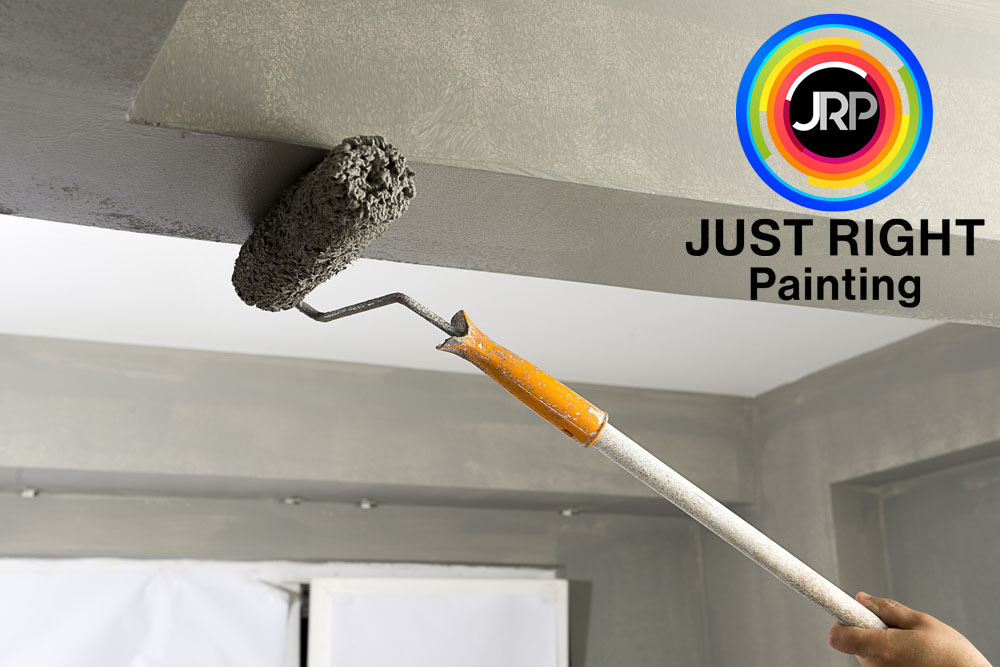 The Right Commercial Painting Choice
That being said, we make sure that our commercial painting services are affordable. While commercial painting of an interior is critically important, we know it's not the only thing that business owners have to worry about. Whether you're starting out as a business or you're an established, global corporation, as a business owner, the bottom line is paramount. So, we make sure that all of our prices are reasonable. We want to offer commercial painting to all who need it. There's lots of ways to help many different businesses. We're always looking for more to do so.
Even though our prices may be low, our services are the highest level of professionalism. When you hire Just Right Painting, you get all of our professionals. We don't do anything halfway here. We're never going to show up late, even a minute or two after. We will never be sitting around, taking our time, moving slowly or anything like that – when we arrive, we are there to work. Each of our workers were specifically chosen because they believe in our commitment to comprehensive, beautify work that's done very quickly.
We understand that not every business owner got into their industry with a clear idea of the interior painting of their building in mind. Your business is your business, our business is commercial painting. So, we put our experience to work for you. We know what the insides of businesses look like. We know what they look like in your industry. As we've (in all likelihood) done them before, we can make yours look as good as any in your chosen field. We've seen what's worked well in the past, and we can update it to make yours truly stand out.
In Your Community
Of course, we also know how to work with clients who do have a clear idea. Maybe you know exactly what you want your commercial business to look like; you just need someone to do it. We can help there, too. We execute exactly what you want if you have something in mind. By that same token, we can also make sure that it looks its very best; using our experience to make your designs look that much better. To our interior painting service, everything is about the details. The details are a big part of what separate a tremendous paint job from one that's forgettable, bland, or off-brand. We don't let that happen to our clients.
We take being a part of a Southern California community very seriously. Every year, we offer free painting to non profits and veterans organizations. To learn more about our painting of interiors commercial buildings give us a call at (323) 689 5970 or head to our site.