When you walked up to your property last week and thought "my home looks very drab", you may have considered adding a new coat of paint to the exterior. Whether you have recently bought the home, or have had it for several years, exterior painting on your West Hollywood house can completely transform it, giving it a new lease of life and making you feel proud when you walk up to the front door.
There are lots of benefits to investing in new exterior paint for your home, and in getting a team like Just Right Painting to finish the job quickly and professionally. With our hard work, your drab exterior can be completely transformed, and you get the real benefits of the transformation.
Adding A Layer Of Protection
Something that you might not realize when you are considering exterior house paint is how important that paint is to the fabric of your home. Even in California, houses suffer a lot of wear and tear relating to the weather. And while we might not be freezing cold in winter like Maine, we can still face high winds. Also storms and blazing heat can all cause damage to the exterior. Many experts in home maintenance suggest that you should pressure wash the exterior each year in the spring to remove winter debris and refresh the paintwork, but if your paintwork is chipped or missing, your home won't be as protected against damage to wood, brick and tile. With the right exterior paint, you can prevent weather damage to the building materials of the home, as well as deterring insects like termites.
Give Your Home A New Lease Of Life
Alongside all the practical benefits of repainting your home, there is also a profound emotional impact which exterior paint can provide. Evidence suggests that the psychological benefits of repainting the property are real, giving both you and your home a new lease of life. Using the right color, such as white or pale blue, can indicate cleanliness and freshness, while a pale gray suggests elegance and reliability. Older paint has the opposite effect, with yellowing paint appearing to be dirty, and chipped or stained paint makes the house look neglected and unloved. A fresh coat of paint can transform the property and your feelings about your home at the same time.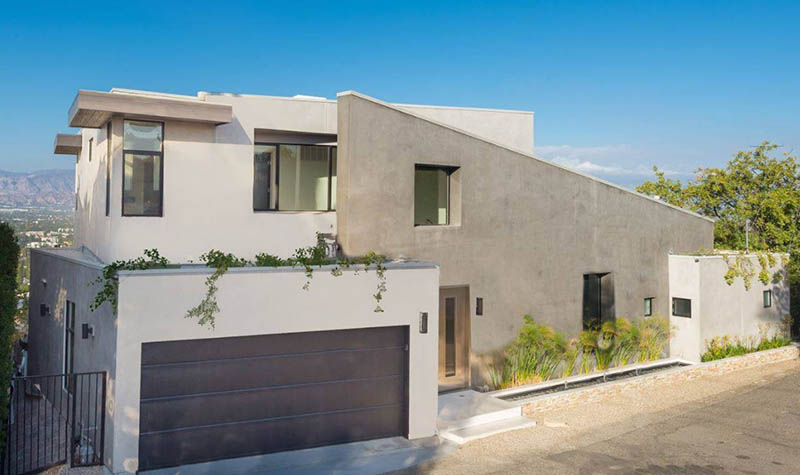 Let Us Repaint Your Home
If you want to give your home a new lease of life with exterior painting in West Hollywood, then it makes sense to let a professional team do the work. We have the skills and knowledge to be able to clean your exterior property before adding a fresh coat of paint, removing any chips and taking away the stained paint which would otherwise discolor the new paint we will be applying. If you have any questions about our services or want to know more, then you can contact Just Right Painting today online, or by calling (888) 727-8417 for a free estimate now.