Repainting your property can be the best way to add value to the home without doing too much construction or DIY work. When it comes to repainting the property, whether inside or out, you may be torn between saving money by doing the job yourself or having it done well by hiring a professional painting company like Just Right Painting. It might seem like there is no easy compromise between these two options, but if you want to increase property value by hiring an affordable house painting Burbank company, then we can offer you some tips on ways to cut back on costs while still getting the best paint job possible.
Hiring Makes Sense
Ok, so you might think that you can save a couple of bucks by doing the job yourself. You might even drag unwilling spouses or children into the attempt, but whether you are doing an exterior painting task, or are adding value by repainting cabinets and surfaces inside, the chances are that it will end up costing you a lot more than a professional company. This is because most painting businesses can get warehouse deals on equipment like paints, brushes and other accessories, while most DIY stores will charge you the full amount.
If you have never done any painting before, then you won't have everything you need to hand, and is it really cheaper to hire your own paint machine for a few days, rather than have a painting company come and do the job for less?
Save Money By Prepping Some Surfaces
If you are determined to save money even after hiring a painting company, then you may choose to do a little bit of the heavy labor yourself in order to cut back on the time the company spends painting. Talk it over with the Just Right Painting team, and you could end up saving money if you can prep cabinets and hardware before the team arrive. You can also help us by shifting furniture and carpets from rooms that you want us to paint. If you want further savings on your paint job, you might ask us to do several areas at once – for a discount – rather than just a small, single room. Careful budgeting should allow you to make the house painting task more affordable.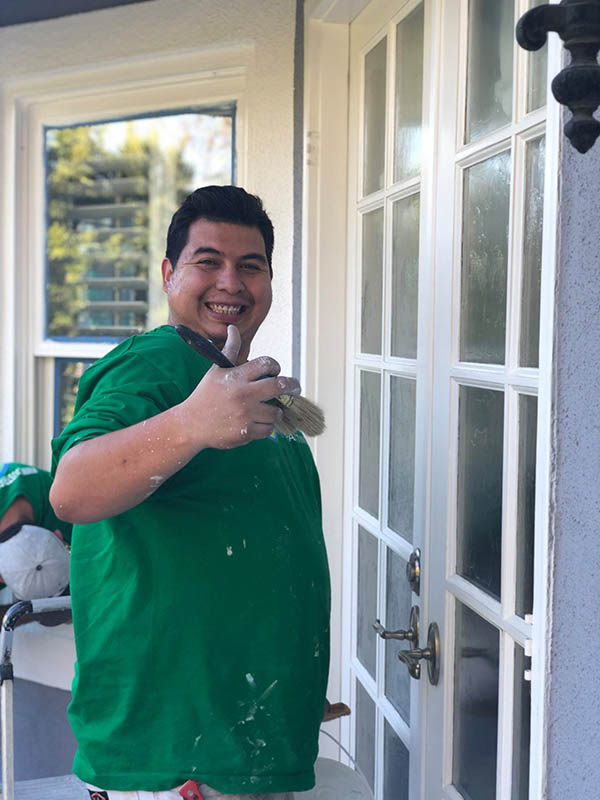 Get Help With House Painting Today
When you want to increase the value of your property, there is no better method than adding a coat of paint to interior or exterior surfaces. For a professional company providing affordable house painting to Burbank residents, you should put your trust in Just Right Painting. We have many years' experience of painting work and can handle any job, big or small.
You can discuss the prices and potential work with us by contacting the team today. Either send an inquiry with your details using our online message form or call directly on (888) 727-8417 for a free estimate.