Whether your home needs a new coat of paint on the exterior, or you have several rooms inside that could use some freshening up, tackling the job on your own may not be the best decision you can make. What you may see as an easy chore can quickly turn into a days or weeks' long project that seems like it will never end for you. You spend hundreds of dollars on paints, supplies, and more. You can spend hours working, and when you are done, it may not look as good as you hoped. Instead of frustrating yourself, professional painting services in Los Angeles like we offer here at Just Right Painting can be a big help to you.
Painting Indoors or Outdoors
Our professional services can assist you whether you are looking to paint inside or outside your home. Exterior painting can be a very detailed job, and having someone with quality professional experience to do the work is vital if you want the best look. At Just Right Painting, we have a team of expert painters that bring the best equipment and use high-quality paint to make your home sparkle. For painting indoors, we can give any room in your house an entirely new look so that your home looks fresh and exciting again.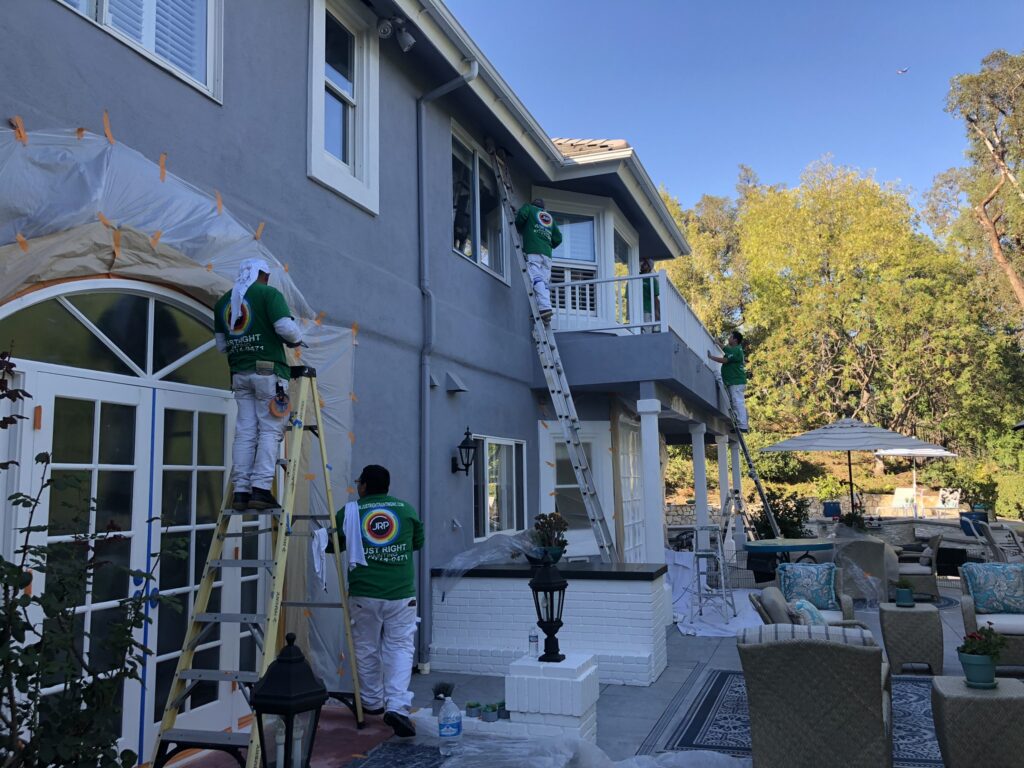 Services Performed Quickly and Easily
Instead of going through the painstaking process where you spend nights, weekends, and weeks painting, hiring our professional painting services in Los Angeles can help you to get the job done quickly. Because we have the experience and right tools, we can accomplish the task much faster than what you could do on your own. We pay attention to every detail to make sure your paint looks its best. Additionally, we get the job done with precision and on time.
Free Estimates for Services
The next time you need painting services in Los Angeles for your home, make sure to call us at Just Right Painting. With nearly twenty years of professional experience, we can assist you with any exterior or interior paint job you have. Contact us at (424) 377-4672 so we can come to you and provide you with a free estimate for your painting. Alternatively, if you want to send us a message or make an enquiry, you can send us an email to info@justrightpaintinginc.com or fill the online contact form with your details and send us your message.