In the business world, you only have one chance to make a first impression with potential customers and clients. While people place significant focus on how websites look today so that they are eye-catching and friendly to use, you want to take the same approach with your office space, showroom, retail store, or restaurant. If customers do not like the way the exterior or interior of your area looks, they are not likely to come back and will let others know what they saw, affecting your reputation. You want to do all you can to keep your business looking its best inside and out, and that can mean opting for professional commercial panting in Los Angeles that we offer here at Just Right Painting.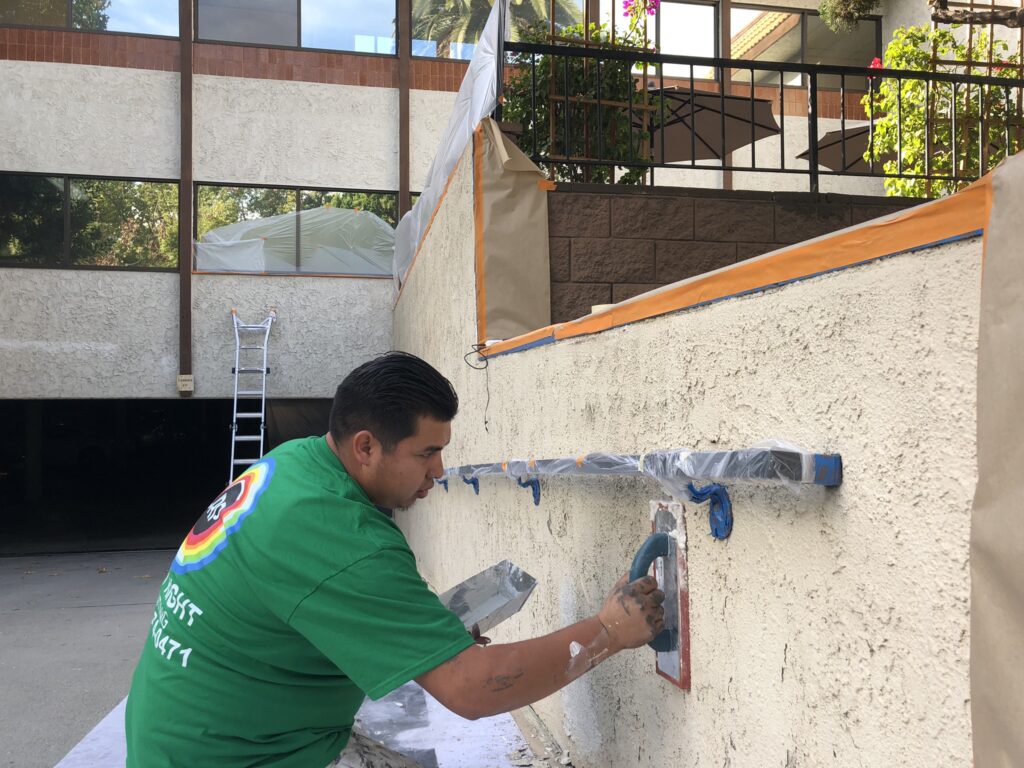 Exterior Commercial Painting to Draw Customers
If it has been a while since you had the exterior of your building painting, the time may be right for you to update your look. Exterior paint can take a beating in the Los Angeles area with the constant heat and sun and the debris that can float in the air. What once looked wonderful outside can start to wear quickly and make your building look tired and worn. Our skills allow you to create a fresh look for the exterior of your business, giving your business the facelift that you may need to help bring more people in your direction regularly.
Interior Commercial Painting Matters
At Just Right Painting, we can provide you with the interior commercial painting in Los Angeles that can help you create just the environment you want for your office or retail store. We can help you update the paint in your waiting room, your restaurant, office space, or any other commercial location. We use the best tools and methods and professional staff so we can get the job done with as little disruption as possible to your area so that you can get back to business fast in a great looking spot.
Talk to Us about Commercial Painting
If you are ready for exterior or interior commercial painting in Los Angeles for your business, contact us here at Just Right Painting for help. We have over seventeen years of experience behind us to help give you the best advice, insight, and work. Call our office at (424) 377-4672 to schedule a consultation with us. We will be happy to look at the work you need and provide you with a free estimate so you can see how affordable quality painting can be for you.