You have decided that now is the right time for you to do some updating around the house. You want to do more than just buy new furniture, hang new pictures or put up some new curtains. You want to create a whole new look for different areas of your home, and the best way to do that is with fresh paint all around. Of course, there is a lot more to getting new paint than just buying a few cans of the color you want and slapping the paint on the walls. That approach will just leave you disappointed with how things look. When you hire a professional service like ours here at Just Right Painting, you will see that proper preparations for interior painting in Pasadena are just as necessary as the final paint job.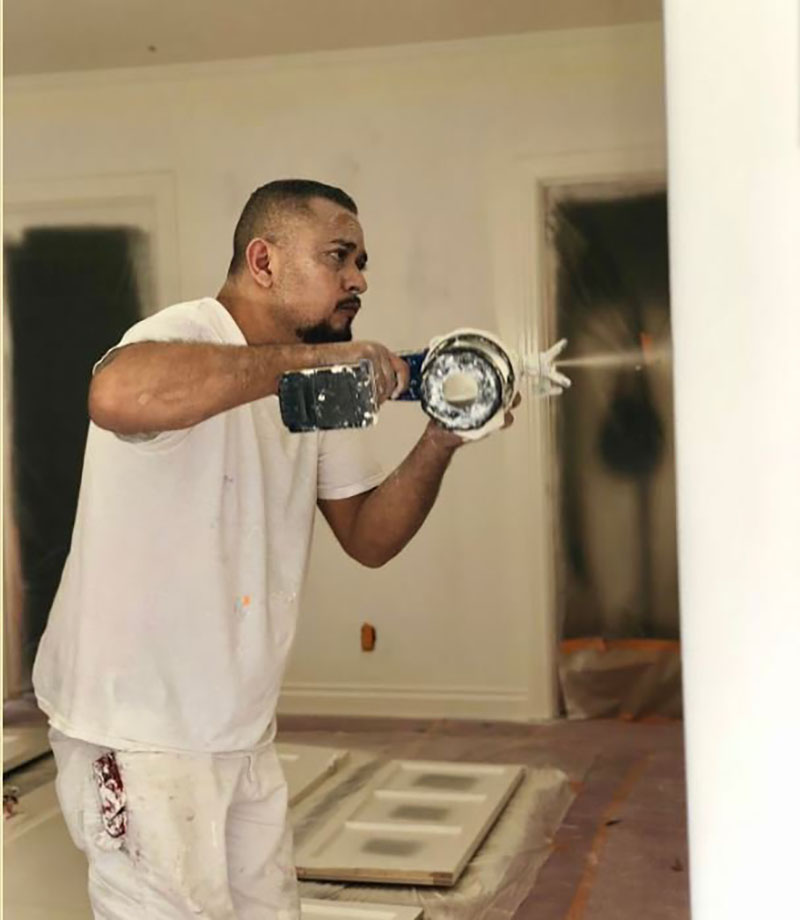 Getting the Walls Ready for Painting
No matter how good you think the walls are that are going to be painted, there is prep work that needs to be done so that a smooth surface is available to give fresh paint the best look possible. There may be small dings in the wall that need new Spackle or smoothing out. You may have holes from where you had nails for hanging pictures, paintings, calendars and the like. Preparing the wall surface before painting commences helps to guarantee that the results will look their best and that the walls will take the paint well.
Using the Right Tools for Painting
Part of the preparation for interior painting in Pasadena is having all the necessary tools at your disposal before work commences. When you have the right contractor for the job like us at Just Right Painting, you can be sure we come ready to do everything and with the best equipment possible. We know what the situation will entail and what is needed to make sure we can paint your home with efficiency. Our crew has the tools and equipment to handle any job or task involved in prep work and painting. That way, we can complete painting on time and on schedule for you, giving you your house back as soon as possible.
Interior Painting is a Specialty for Us
When you want quality interior painting in Pasadena from start to finish, the company to call is ours here at Just Right Painting. We offer expert work, whether you need just one room done or your entire home repainted. To find out more about us and how we can assist you, give us a call at (888) 727-8417 or send us an email with your inquiry to info@justrightpaintinginc.com. Alternatively, you can use our online contact form to get in touch and send us a message or make an inquiry. We will be happy to answer any questions you may have, and we can offer you a free estimate for the work that you need so you can see just how affordable a great painting job can be.