If you gave your commercial exterior painter a deposit and then the painter never turned up for the job, then you have been the victim of an age-old scam. No doubt in a few weeks the company you bought from will have gone out of business, and a similar business will suddenly start up with newly painted logos on their vans. There are scammers out there, and the contracting industry is stuffed with scammers, but that is not the point of this article. The point of this article is to explain why you should find a painting company and stick with it if you find a good one.
The Busy Seasons
There are certain times of the year when house painting services are super busy, and similar times when commercial exterior painters are super busy. Your painter may be unreliable, or it may be that your painter is very busy and had to choose between your project and a different project. There is also a small chance that another company paid a little bit extra to help move their project further up the list. 
Unreliable Staff Members
Finding good workers may be difficult at times. The companies sometimes have to deal with minimum wage and other labor laws that make it expensive to hire people in an industry where workers may be standing for big portions of the day while they are finishing one job to start the next. Also, the working schedule is very tight, which means if some staff is moving slowly, then it slows down all subsequent projects. It also means that if any staff member is ill, then it slows the process down so that painters don't finish as soon as they would like or promised to.
Competitors and Customer Demand
As some companies go out of business and others start up, there is a non-stop barrage of competitors. One works to outwit and out-promote the other, and it becomes very difficult to make a profit. As a result, some companies will start to cut out or delay jobs that offer less profit. You may be getting a good price for your exterior paint job, but your good price also means the painting company will delay your job if they get too busy or run into any scheduling problems. That is one of several reasons why your commercial painter didn't turn up this time.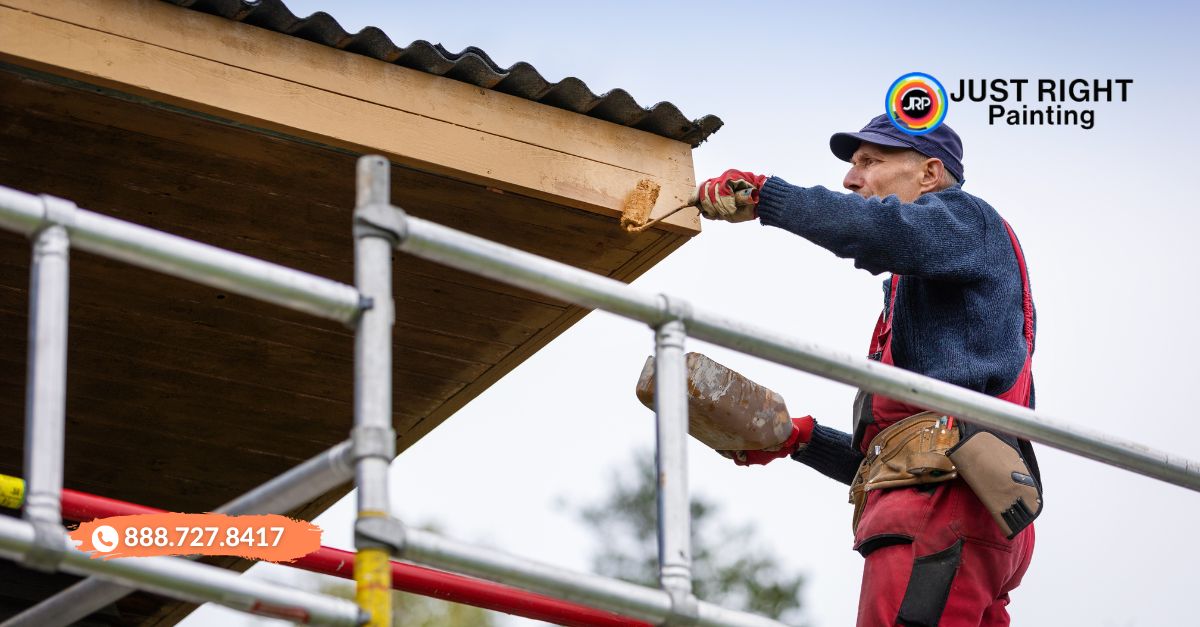 Find The Right Company For You
There are a lot of painting services out there. They come into existence and go out of business very quickly, and the best ones are often difficult to find. If you find a commercial exterior painter that you can trust, in a company like Just Right Painting, then stick with them. If you become a known client, then they will clear space for you the next time you need external painting. The last thing you want to do is to keep having to search through painting service after painting service whenever you need some painting done. Get Just Right Painting in your corner, and you will never have to worry about exterior painting again.