The houses in Beverly Hills can be beautiful and lavish and can be a homeowner's pride and joy. However, the longer you live in your home the more likely it is that your interiors will start to get scuffed and worn, and the paint will start to fade as it ages. After a few years of living with these interiors, you may decide that you cannot stand it anymore, and need help to freshen things up. With the help of our expert Beverly Hills painters, Just Right Painting Inc can help you to transform your existing property, giving it a new lease of life and making you enjoy your home once again.
Adding New Paint
Just like every other feature of a property, paint can start to fade after a few years. Los Angeles walls can be particularly prone to fading rapidly because there is a great deal of sunlight, the rays of which contribute to fading. No matter how it happens, what it means for most homeowners in Beverly Hills is that they need to repaint their interiors on a regular basis. When you talk to our teams, we can discuss the best way to transform the property using a new coat of paint, whether that means simply adding a new layer of white to your hallway, or transforming the space by adding a completely new color scheme. In fact, if you are feeling adventurous, we can suggest ways to make your interior spaces seem larger or more interesting through the use of paint, so talk to us today about your vision for your home.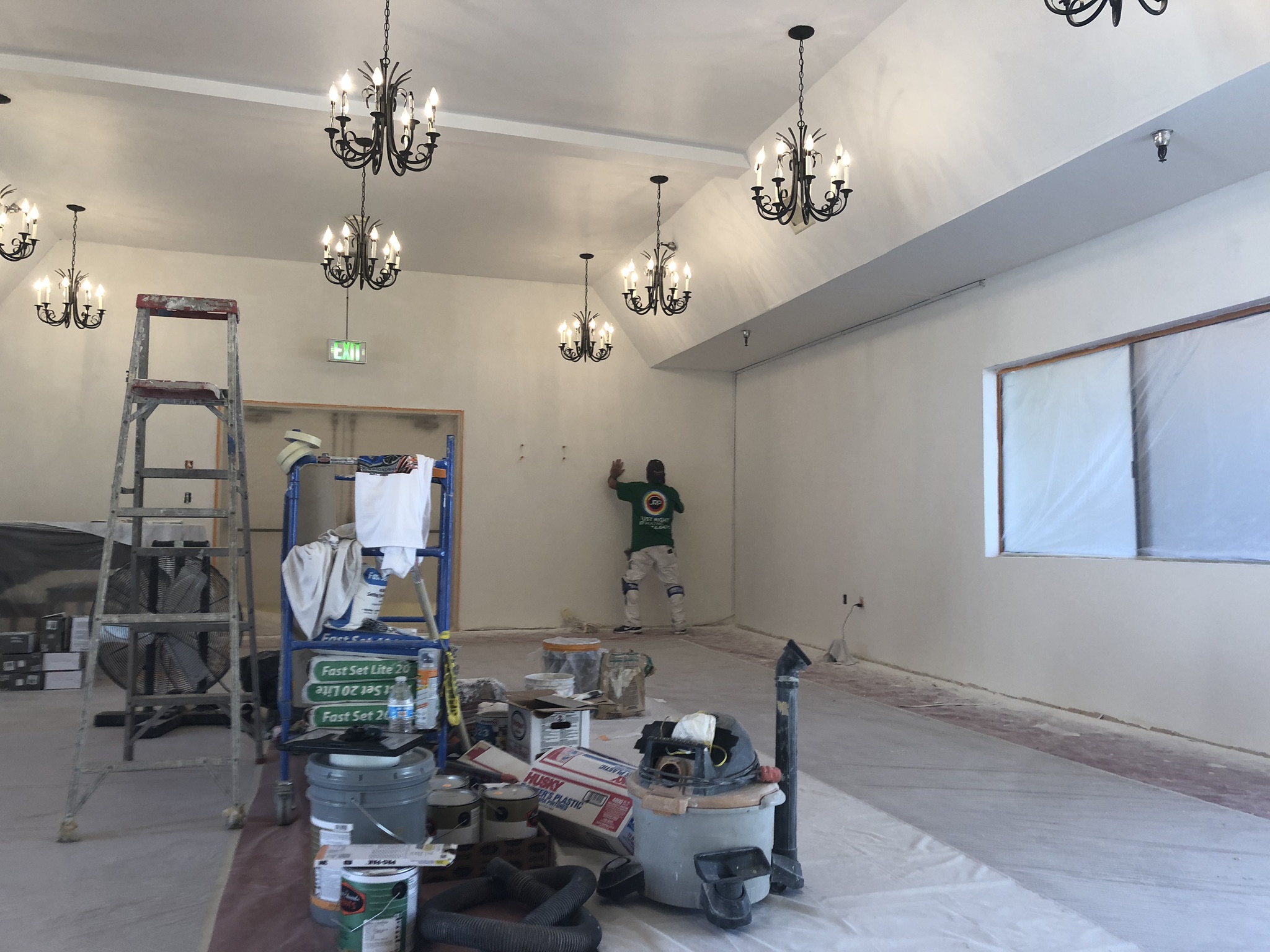 Transforming Existing Features
Another thing that we can do for you is to help you transform your existing furnishings into interesting decorations. If you have old and worn kitchen cupboards, for example, then you will want to turn them into something new and exciting with the help of our team. We can also create drama or add style to staircases and railings, interior balconies and even doorways. All that is required is that you allow us to help you to get the best looks for your spaces, and we will be only too happy to assist you. If you are ready to make some changes to your property today, reach out to our teams now and start discussing ways to transform your property.
Call in The Experts Now
When you are looking for the best in home decoration, you should reach out to expert Beverly Hills painters who can completely reinvigorate your home with our painting skills. Start working with the Just Right Painting Inc team today and you can discover why we are the best painters in Los Angeles, and what we can do to make your home seem fresh and new again. If you are interested in learning more about our interior and exterior decoration, reach out to us now using our online message form or call 1 (888) 727-8417 for a free estimate now.