Commercial properties in LA are a serious investment, and at least some of the value of the property lies in its current appearance. Not only is a tired and ragged exterior likely to deter customers and potential business partners, but it could also devalue the property, meaning that at least one of your significant assets is reduced. In order to make sure that your customers keep coming back to you and that investors are not deterred by the exterior, it is a good idea to take the time to repaint your exterior using a professional commercial contractor in Hollywood like Just Right Painting Inc. Our teams can assist you in creating new life for the property.
Do Not Ignore the Exterior
It is extremely easy to transform the interior of your commercial property when you want to change things up and make your customers pay attention again. However, when you are going for a revamp it is all too easy to overlook the exterior of the building, despite the fact that this is where most of the impact of modern life occurs. Faced with a hot, and often polluted atmosphere, paint can start to wear down and start to flake. Regular contact with passing traffic can mean that some areas of the paintwork chip or become covered in dirty marks. A tourist from outside LA will notice this appearance immediately, and you may find that they are deterred from entering due to the dirty and neglected exterior. It is imperative on you as a businessperson to make sure that you resolve this issue as quickly as possible by bringing in our painting team.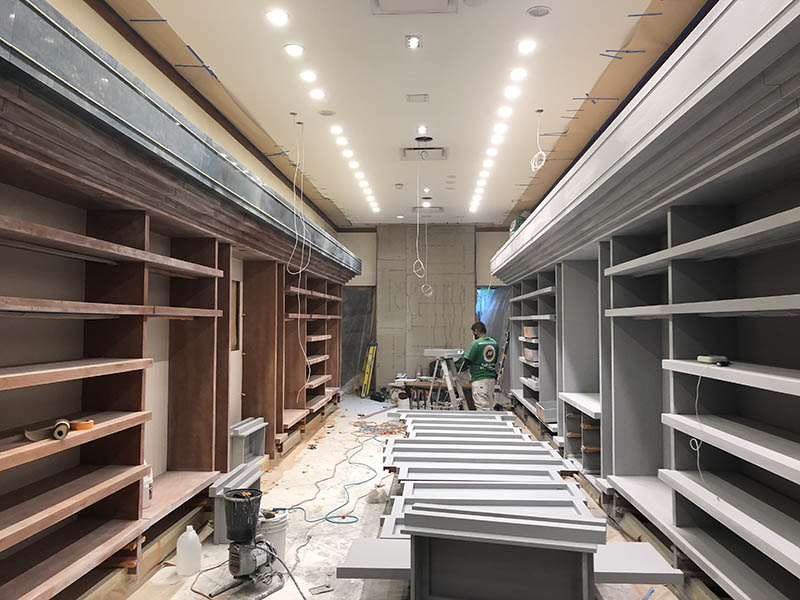 Updating Your Exterior
How do you want your exterior to appear to people who have never heard of your business before? Naturally, you want to entice them in as much as possible and try to ensure that they are willing to spend time with your business. In order to do this, you might benefit from bringing in exterior painters to decorate your business in an attractive and appealing manner. You do not have to make the exterior too bright or even anything other than monochrome, so long as it stands out from its surroundings, your building paintwork should still catch the eye of potential customers. We can help you to pick the perfect decoration and design for your new color scheme.
Reach Out to Us for Commercial Painting Today
Want to make sure that your commercial property is as fresh and appealing as you can make it? You need to bring in a team who can decorate your building. When you are searching for a commercial contractor in Hollywood, Just Right Painting Inc will be here to help you. Simply contact us today to find out how we can help you with exterior and interior painting of commercial properties, either through our online contact form or by calling us at (888) 727-8417 for a free estimate now.