When considering painting the interior of your house you would normally start with the colors that you want. This is normal, but not always the correct way to go about it. As you want the paintwork to last for an optimum amount of time before redecorating again, it is best to think of the quality first. Buy the best that you can afford. Next are the different finishes for each room in your house. Finishes are important. Only then choose the colors that you want. Because of our experience of interior house painting, we at Just Right Painting Inc. would like to give you a little bit of advice on finishes.
What Type Of Paint And Where
Each room in your house has its purpose and so think about what type of paint would suit it best. The paint's finish does affect the light in each room and because of that, it can also affect the mood that is created. Finishes determine light reflection or absorption. Most people want their living rooms to seem bright and airy, whereas a room used as an office or studio normally doesn't need highly reflective paintwork. You may want your bedroom to be warm and cozy. All these effects can be achieved by the correct type of paint.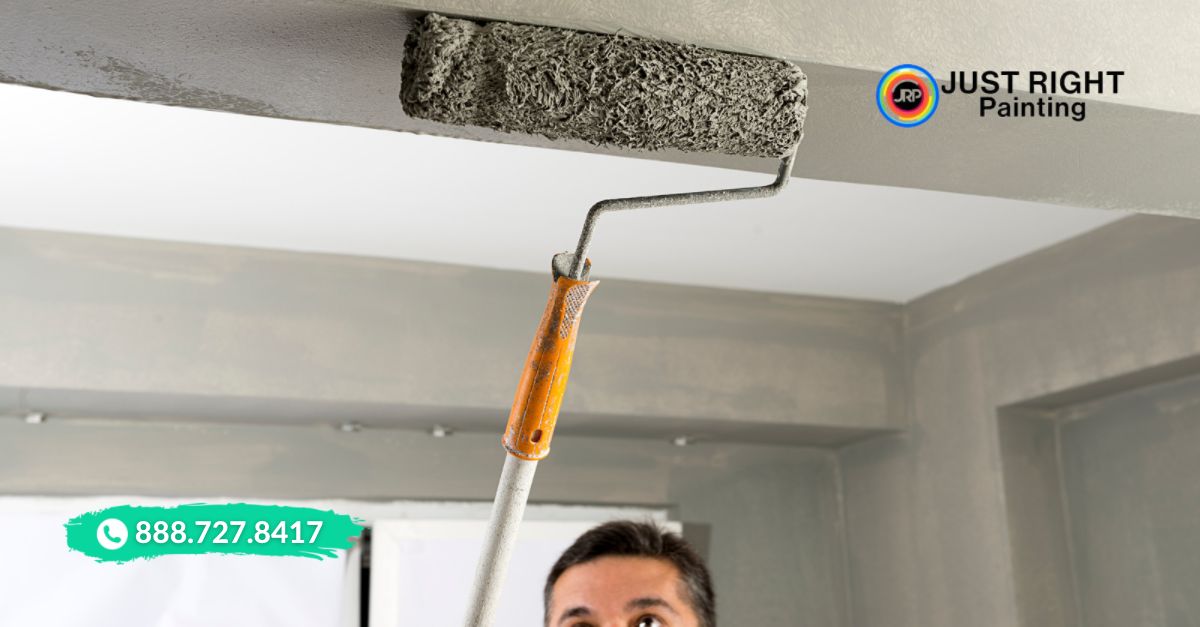 Gloss
Gloss finishes leave nice, shiny surfaces. It is normally used for woodwork and also metal frames. Your doors, window frames, and skirting boards are usually painted with gloss. As an oil-based paint, it is thicker than other types and covers cracks and scratches effectively. A gloss finish leaves a smart and clean-looking effect on freshly painted doors and window frames. Apart from the sheen, it is easy to keep clean. Kitchen and bathroom cabinets, plus kids' furniture will benefit from a gloss finish.
Semi-gloss
Semi-gloss is not so shiny and bright. It's a good choice where you want more subdued, but still bright surfaces. It's less reflective but easier to clean than other finishes. This finish is good for hallways and kids' bedrooms.
Satin
Satin finishes are very practical as they are both durable and washable. The sheen isn't so reflective.
Eggshell
This isn't a paint that you would use for woodwork, but it is ideal for walls. The sheen it gives off is very subdued. It is washable but needs to be cleaned with care.
Flat
Flat or matte is the least reflective of all the finishes. It is good for covering up flaws in masonry. Matte finishes leave a clean and solid look. Because it is water-based, it is hard to clean.
Think Finishes Before You Choose Your Colors
We at Just Right Painting Inc. can advise you on your interior painting Los Angeles because of our years of experience. Our aim is complete customer satisfaction, which goes beyond just material and labor costs. So, if you wish to know more about, finishes, quality, and the best color schemes, then don't be shy. You can contact us through our website for advice, free quotes, and more information.