Selling a home can be a tricky business. A lot of different factors depending on whether or not potential buyers are interested in your house. It is very subjective. It depends in a large part on how viewers feel when they first step into a home. Anyone who has gone house hunting knows what that means. It is an instinctive reaction to the immediate environment. So, as a seller, you wish to make a good first impression. You can do many things to make your house more appealing, but many people forget about a new paint job. At Just Right Painting we know the value of fresh interior painting in Santa Monica, so here are a few tips.
Dining Rooms
The colors of your rooms can have an impact on whether or not you sell your house in a timely manner. It can also have an influence on the price you sell it for. Many people have chosen white as the color for their dining rooms because it can give a light and airy feel.  If the dining room is a bit cramped, white can open up the space. White is not only bright but nice and clean too. On the other hand, blue seems to make a greater impact and impression on potential buyers. A nice shade of blue gives the room a more relaxing feel.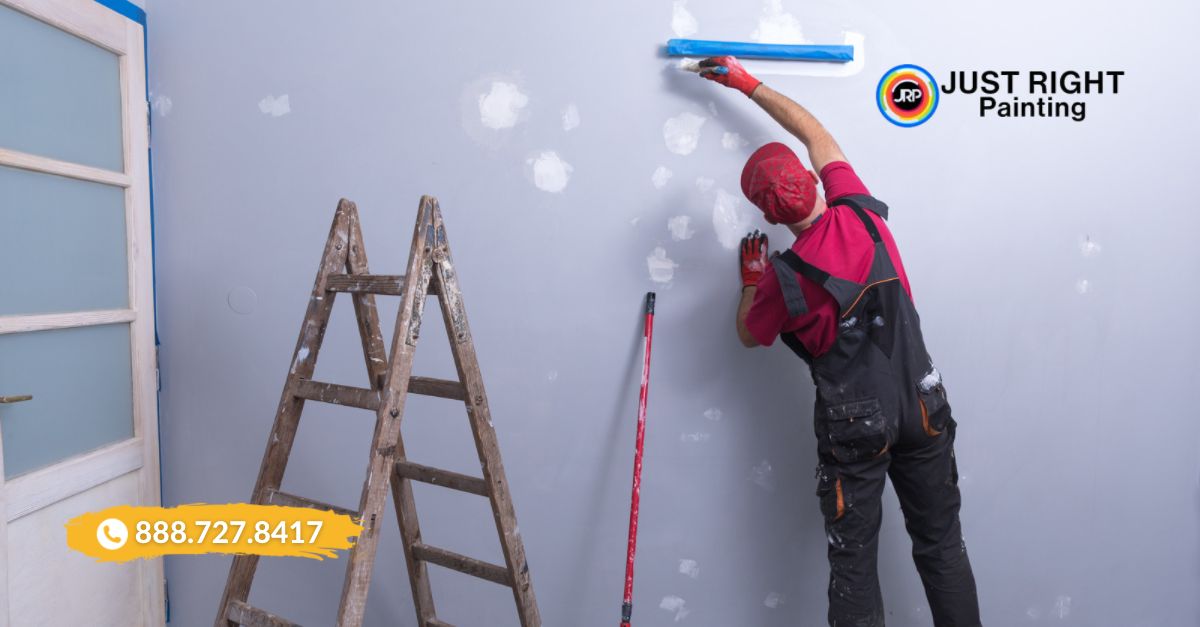 Living rooms
Living rooms are better with darker colors. This is the room in which the family gathers to relax. You lounge around, talk, watch TV, read or listen to music. Darker colors mean darker shades compared with the dining room.  What you need are warmer colors. Pale clean colors are good but in taupe, beige, or oatmeal tones. They are more earthy colors. These colors and tones give your living room a more laid-back and relaxing appeal. Potential buyers can imagine themselves chilling out after a hard day's work or over the weekends.
Kitchen
The kitchen is the heart of the house, so it shouldn't be ignored when you freshen up your paintwork prior to selling. One of the greatest selling points, especially for women buyers, is the kitchen as they typically spend a significant amount of time there. Again, bright and light colors that harmonize with the rest of the kitchen décor is best.
Bedrooms
Soft and warm colors that engender a cozy and intimate feeling are recommended for bedrooms.
Bathrooms
Despite a very long trend in white, off-white, or bone white for bathroom paintwork, surveys by real estate professionals claim that people prefer warmer, muted colors. Potential buyers react more favorably to grey to bluish tones when it comes to bathroom décor.
Need Help Choosing Colors?
If you are putting your house on the market, you should consider refreshing your interior painting in Santa Monica. It has been proved by studies that the right colors can make a difference in the ultimate price. We here at Just Right Painting can advise you on the latest trends and color schemes. Why not contact us through our website for a free consultation.