When it comes to decorating a home, you can split the process into two very distinct categories. There is painting that is done for yourself as the homeowner to help enjoy your home more, and then there is the painting that can be done if you have ambitions of selling your property for as much profit as possible! It might seem illogical, but the truth is that the paint color choices in a house can have a huge impact on how successful it is with potential buyers, whether consciously or subconsciously. With this in mind, here is a list of some of the best colors for specific rooms for interior painting in Beverly Hills when selling your home.
Kitchen – Gray Blue
The kitchen is one of the most important rooms in the home to show off and attract potential buyers, so you want something that is going to be impressive without being too aggressive or out of the ordinary. Something like a soft blue gray is ideal for a kitchen, because it moves away from a clinical bathroom style white but is still very fresh and open.
Bathrooms – Periwinkle
It is a weird statistical fact that in the last few years, properties with bathrooms that are painted a delicate soft periwinkle have sold for around $5000 more than expected! You want to inject and encourage as much light into a bathroom space as possible, and periwinkle is perfect for achieving that while still being able to bring some personality of its own.
Living Rooms – Oatmeal
Taking a break from the shades of light blue, living rooms tend to attract buyers when they are decorated in something soft and inviting like oatmeal or a light beige. This gives the furniture in the room the opportunity to tell the real story of the decor, and the oatmeal walls provide a warm but not overbearing backdrop for the space where a family is going to be spending most of their time.
Bedrooms – Cadet Blue
And no surprises here, it's back to blue for the bedrooms! You want to aim for slightly darker tones in a bedroom to encourage an inviting and relaxing environment for sleep at night. If colors are too stimulating in a bedroom, it will have a counter effect on your relaxation.
Dining Room – Statement Wall
For a dining room, you want to make more of an impression, so paint three walls something like a soft magnolia, and then choose a strikingly opposing color to cover the fourth wall. Statement walls are a very valuable feature when it comes to selling a home.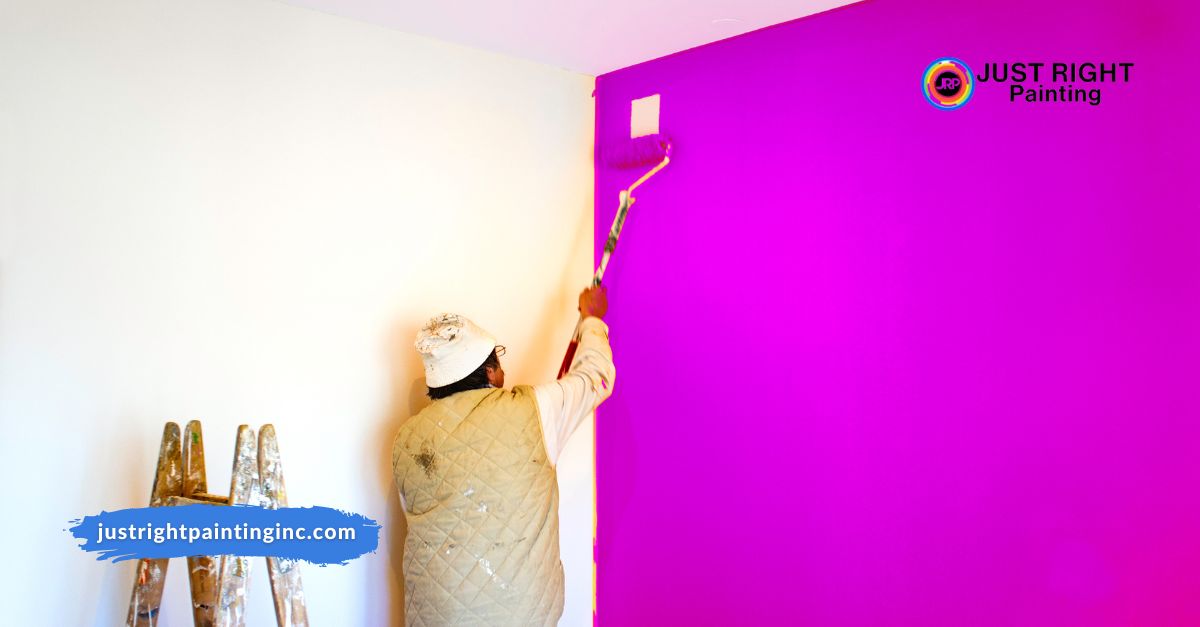 So, if you need to enlist the help of a professional team for interior painting in Beverly Hills, then don't hesitate to get in touch with Just Right Painting. Our squad of experienced painters are ready and waiting to get involved with your chosen project, there is no job too big or too small for them. We very much look forward to being of assistance!