For most people, the interior of their house is more important than the exterior, but ultimately, you should always want to make sure that the first impression somebody gets when looking at your property is a positive one! Of course, the prospect of painting the outside of a home is a little bit more daunting than the more familiar task of painting a bedroom or office room, for example, so we don't blame you for letting things slip a little! At some point though, it is always good to freshen things up. Here are some signs that it is definitely time to call in the professionals for exterior painting in Burbank.
Damaged Stucco And/or Wood
Paint isn't just to add color, it can help to protect a surface, but it won't last forever. If you start to see any cracks in your stucco or more serious signs of rotting on your wood, you definitely need to get somebody to visit to assess the damage. Once any necessary repairs have been made, it is vital to add a fresh coat of paint to reprotect the new repairs from the elements.
Peeling/Bubbling/Cracked Paint
If you see any spots of paint that are peeling, bubbling, or cracking, it is really important to take action as soon as possible. Once the paint on an exterior wall starts to peel away, it leaves the exposed parts of your home in danger of the elements which can cause longer-term damage. Exposed wood can lead to problems like mildew, mold, and rotting.
Cracked Caulking
Caulking is the sealing stuff that you have around your doors and windows at home, and when this starts to crack off in chunks it needs to be fixed and replaced quickly. If you leave it untreated it invites moisture to seep into the frames which will lead to much more severe damage over time.
Moisture Stains
Sometimes these kinds of stains are just surface stains that can be wiped away, but if they can't be wiped away they are a key indicator of deeper damage to your property. Sections of wood might need to be replaced before a fresh paint job can be applied to the area.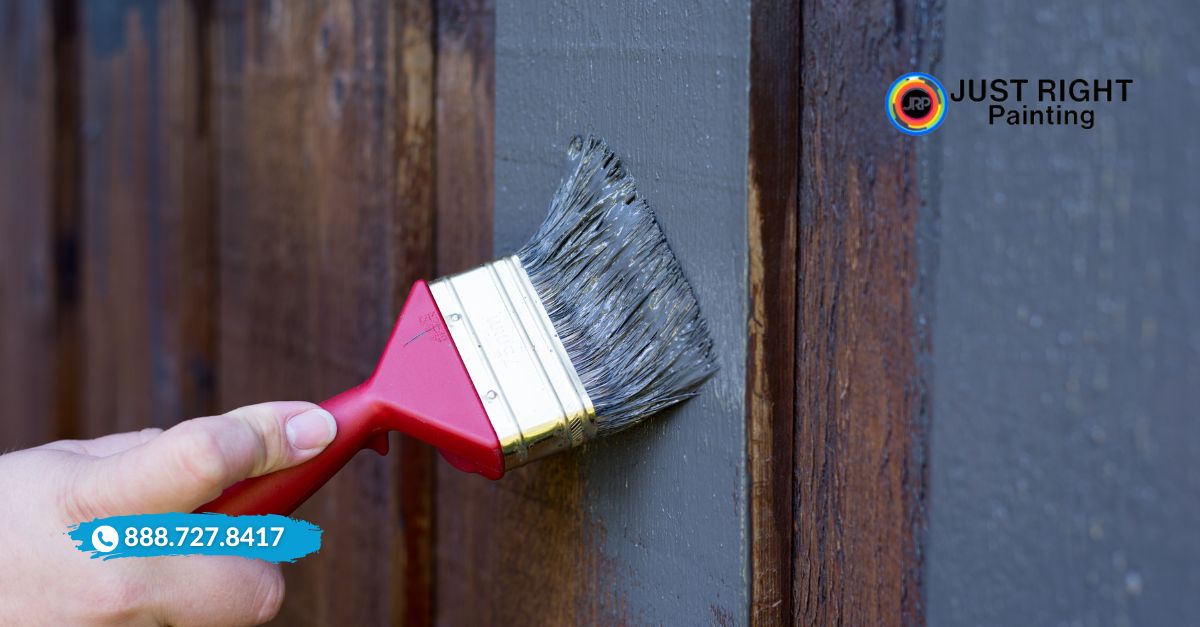 Fading Colors
After years of facing the various elements, your exterior paint job might just be tired and in need of freshening up! This is more of an aesthetic issue, but you would be amazed at how much the vibe of a property can change with just a fresh coat of paint.
If you are in need of a professional company for exterior painting in Burbank, don't hesitate to get in touch with the team at Just Right Painting. We are experienced in every kind of painting job that you can imagine, and there is no project too big or small for us. We look forward to finding out what you need and being able to provide that exact service for you in a timely and efficient manner. Your home's exterior will be grateful!