It has never been so important for homeowners to improve the value of their property prior to selling. Your home is one of the most valuable possessions you own, and it is very important that you take the time and effort to make it look as presentable as possible. That includes regularly updating the painting on the exterior of the property, so that any fading or chipping of older paintwork is removed. If you are thinking about redecorating the exterior of your home, then you should consider talking to Just Right Painting, the experts in interior and exterior house painting in Los Angeles.
Transforming Your Home
The right color on your property can transform it. It can go from something drab and unloved into a glamorous property that potential buyers will love. Not only can you change the look by choosing a different color. But you will also help the value of your property. Only by removing obvious damage and marks which have occurred throughout the year. It only takes one or two years of occupying a property for marks to start appearing on the wall, including where people have brushed against the paint, and where the paint itself has become damaged through weathering, or through interior movement of furniture or people.
If you notice that the house has become discolored, then you should consider adding a fresh coat of paint as the easiest solution. Cleaning the walls, removing any damaged areas and then adding a new coat is the simplest way to manage changing the look of your property.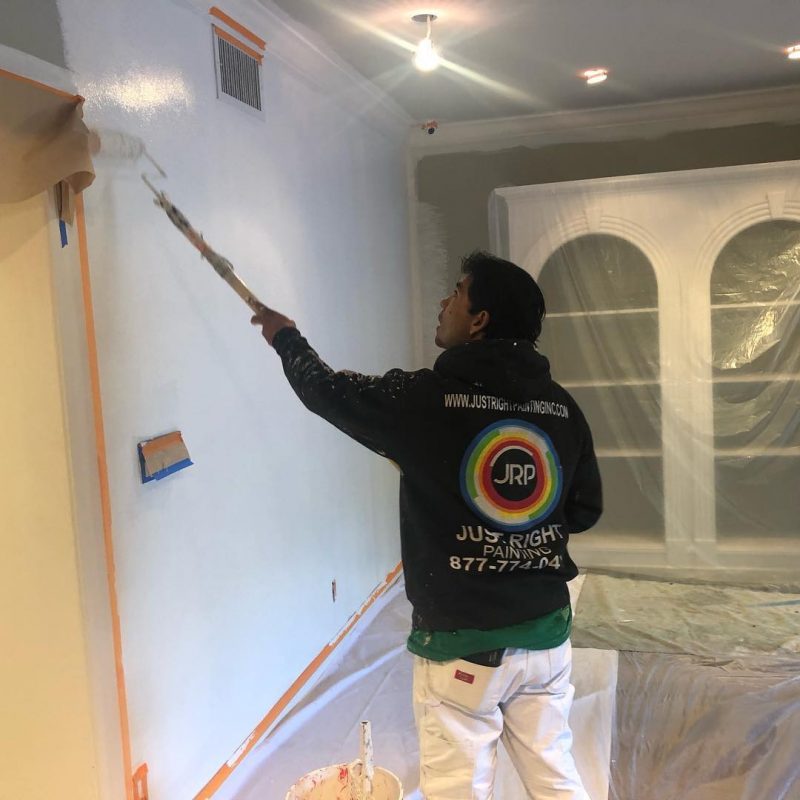 Adding A Fresh Look With House Painting in Los Angeles
Does your house look tired when you come home every night? Do you think that it needs to freshen up by having a new coat of paint? Then you can add to that change by choosing a bright new color. Most homes are painted in whites with highlights in blues, reds or yellows. But you could choose something more dramatic if you want to make a statement of your own. A darker color, with white highlights, can make your home look completely different from its neighbors. And transform the way you look at your home. In fact, you might decide that you like the property after all, and decide to stay rather than sell. Even something as a simple coat of paint can completely transform what you think about the house. Plus, increasing its value.
Let Us Help You Change Your Home
For a simple and cost-effective way of changing your property for the better. There is nothing better than a coat of paint. To ensure that it is effective and looks good at the end, you need to employ specialists in house painting for the Los Angeles area. Come to Just Right Painting, we can help you with exterior and interior paintwork, so reach out to us today. You can contact us online or call us at (888) 727-8417 to talk to the team directly.