When you finally get around to committing to redecorating your home, it can be quite a daunting project to try to organize, especially if you are tackling more than one room. You want to make sure that you plan everything in a way that is going to be the most beneficial and stress-free for you and anyone living on the property, and all it takes is a little bit of simple consideration and guidance to get it right! Here are a few of the best tips and bits of advice for how to prioritize rooms for the purpose of interior painting in Los Angeles.
Consider Your Reason For Painting
What is the reason you have decided to repaint your home? Are you putting it on the marker or just hoping to inject some life into your existing space? If the plan is to sell the home, then you should be concentrating on painting the rooms that have the biggest impact on potential buyers like the entryway, the master bedroom, the kitchen and the bathrooms. If you are just starting a gradual update project for yourself, then focus more on the rooms that you use the most, things like guest bathrooms and guest bedrooms can fall down the priority list.
Start With The Bedroom
Painting the master bedroom first is always a good idea because it allows you to quickly settle back into the normal routine of your life. You don't want to have to empty out the place where you rest and relax and then leave it waiting for a new coat of paint for weeks while you get in with other less important areas. When you are well rested and motivated, you will be more enthusiastic to finish the rest of the house!
The Kitchen Comes Next
The kitchen is also important to get done quickly because when that room is out of operation in a house, pretty much all normal routines  grinds to a halt. Life gets put on hold when you can't get in and out of the kitchen to use it, so committing to finishing the paint job in that area in as short a time as possible is important.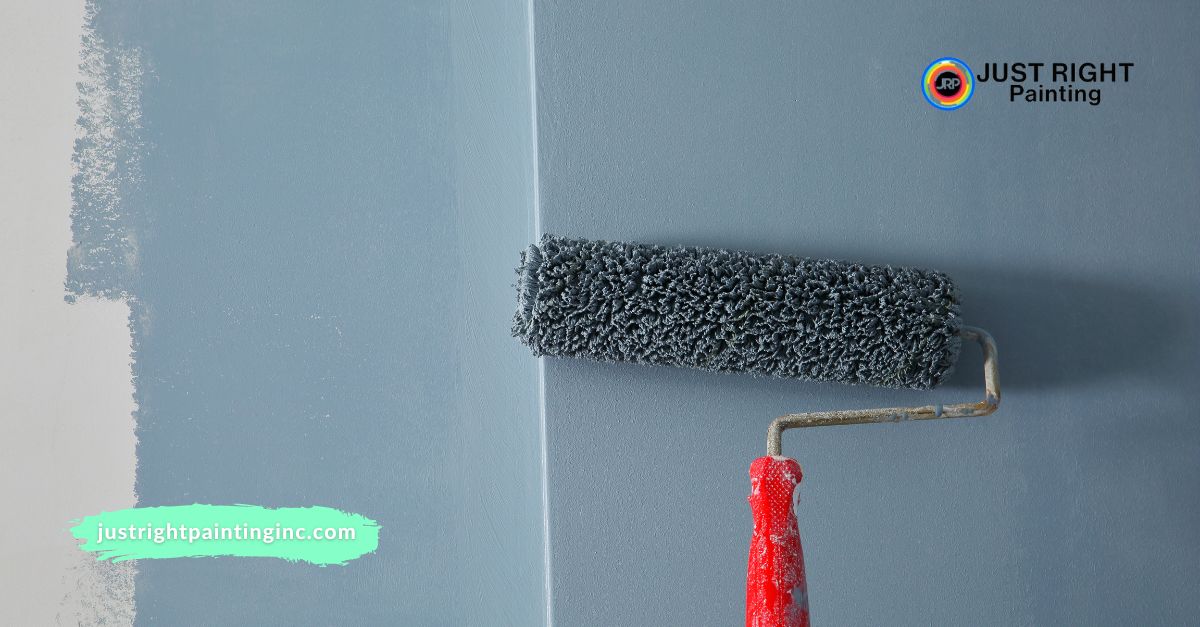 Do Bathrooms Separately
If you have more than one bathroom in your home, it is a sensible idea to not do them at the same time. You want at least one bathroom space to resemble normalcy so that you and your family can continue with their usual habits and routines without maximum disruption.
If you would prefer the professionals to undertake your intended interior painting in Los Angeles, then don't hesitate to get in touch with the best in the business over at Just Right Painting. Browse our website for all of the information that you might need about the services that we offer, and feel free to contact a member of our team if you want to discuss any part of your plan before making a booking. We very much look forward to being able to help!