When your home looks old and tired, the time has come to call in an expert painting team who can help you to make it feel bright and fresh again. Give your house some new life if you're considering putting it up for sale, or add value to the property simply because you enjoy living there. With just a coat of paint, the Beverly Hills Painters team from Just Right Painting can help you to give your house a new look, and make you feel as though you are living in a brand-new property.
Adding Value To The Outside
Your outside painting may experience a lot of weathering, particularly rain and then hot sun causing the paint to crack and peel. If you are in an HOA, you may be obligated to paint your house often. Even those free from HOAs want to keep up with other homes in their neighborhood. With paint washing and redecorating skills, our teams can help your home to look good again with your ideal color palette so that it really feels like a home you can love. We are always happy to do a little bit of decorating outdoors, so talk to us today.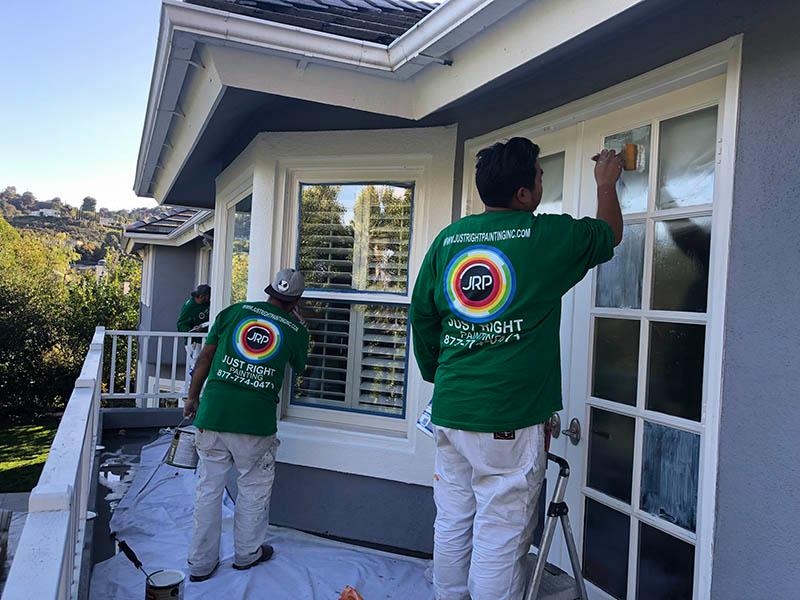 Redecorating The Interior
One of the ways in which you can easily add value to your home without the expense of renovation or extensions is through the use of paint. Simply by redecorating your inside spaces, including staircases, kitchens, bathrooms, and hallways, you can transform your home into something wonderful that you are able to really enjoy. Whether you want a fresh coat of paint for your kitchen cabinets, want to repaint the balustrades on your staircase, or simply want the entrance hall to look bright and fresh, we can help you to make that transformation. We will come in and assess what needs to be done and agree on a price with you, and all you have to do is make sure the walls are clear and ready for our team.
Contact Us Today
When you are looking for expert Beverly Hills painters to redecorate your home, inside or out, you should talk to Just Right Painting. We are extremely experienced painters and decorators for the L.A. area and are always happy to help people transform their houses into something special. If you want to know more about what we do and what we can offer your home, you should reach out to us today. Simply contact us online using our contact form to have all of your questions answered, or call us for a free estimate on 1 (888) 727-8417 now.