Deciding the time is right for you to paint the outside of your home is a big decision. Undertaking a project like this on your own can often be stressful, frustrating, and take you much longer than you ever thought it would. Even if you complete everything, the results may be disappointing to you if you do not have a lot of experience with exterior painting. There are ways that you can make the process more successful and much easier for you. Looking at and hiring exterior painting contractors will make painting your new home a stress-free experience for you and give you the fantastic results that you will be proud to show to the neighborhood.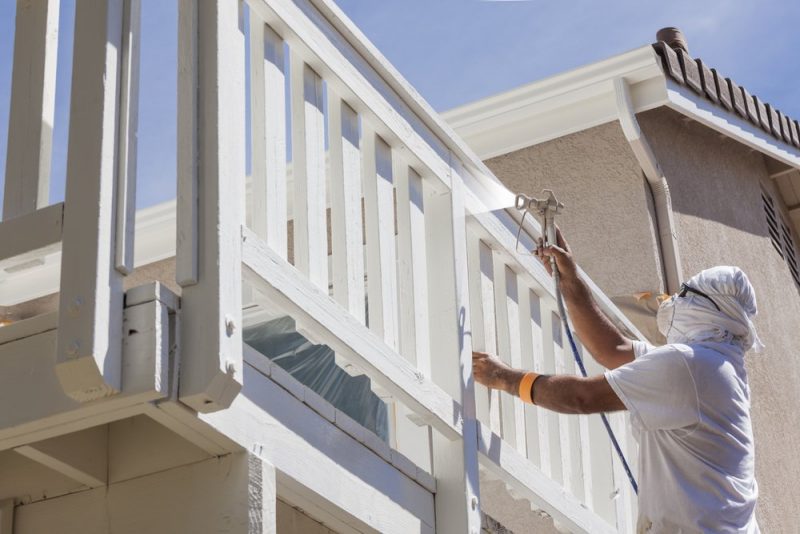 Contractors Plan Things Out
Experienced contractors will meet with you in advance of the project to not only look at your home and discuss color options with you but to plan out the various stages of the work that needs to be accomplished. There may be preparation that needs to take place, such as repairing broken or missing shingles, cleaning areas that need to be painted, or other strategical approaches that planning calls for. Your contractor will then let you know when you can expect them to start work, and they will be there with all the supplies and tools needed to get things going.
Contractors and Getting the Job Done
While it may take you weeks to accomplish the painting by yourself, quality exterior painting contractors can complete the project for you much faster than you thought possible. Licensed and experienced contractors will have teams of professionals on the scene to get things started, and they will know the best ways to begin, show up on time, and work diligently to get the job done. You will not have to worry about having your nights and weekends, and every spare moment is taken up by painting. Instead, you will have experts get the job completed for you so that you have a house that looks brand new, increasing the appeal of your home. Increasing the appeal can be important for you, whether you are planning to stay for years to come or are considering selling your home in the near future.
Hire the Right Contractors
Many exterior painting contractors work in the Los Angeles area, but when you want to hire a company that will give you reliable, quality work and make your life easier, call us here at Just Right Painting. We treat your property with the care and respect it deserves, and we will work hard for you to make sure you end up having a home you will love and appreciate even more. Contact us today by calling us at (888) 727-8417 or fill out the contact form found on our website. We will be happy to speak with you and arrange for a consultation and free estimate for the exterior painting you want for your home so you can see just what we can do for you.