Affordable House Painting in Burbank
So many of us look in the mirror, tired of the way we look after seeing ourselves everyday, and opt for shaking things up. That's when we go to the nearest pharmacy, pick out a random bottle of dye and, wouldn't you know it, our hair is platinum blonde now. Happens to the best of us, right? It's a quick, cheap way of mixing things up a little, albeit one that makes your friends think you're going through some kind of crisis. But who can blame us?
Well, it is often that we find ourselves in need of a change. Similarly to our hair, the spaces we inhabit on a daily basis tend to be subjected to our whims for change. We see these places way too much. They quickly become dull, boring, and uninteresting. But just like with your hair, a new color can change everything. With Just Right Painting's affordable house painting in Burbank, you can shake things up at your home with a new coat of paint.
Why Paint Your Home?
It's always important to be at ease with your surroundings. Since that's where we spend most of our lives, the state of our home is a factor in our day-to-day happiness. However, we all know that it's often not cheap to maintain a house We all want to keep our home in good shape, after all. So why is this so expensive?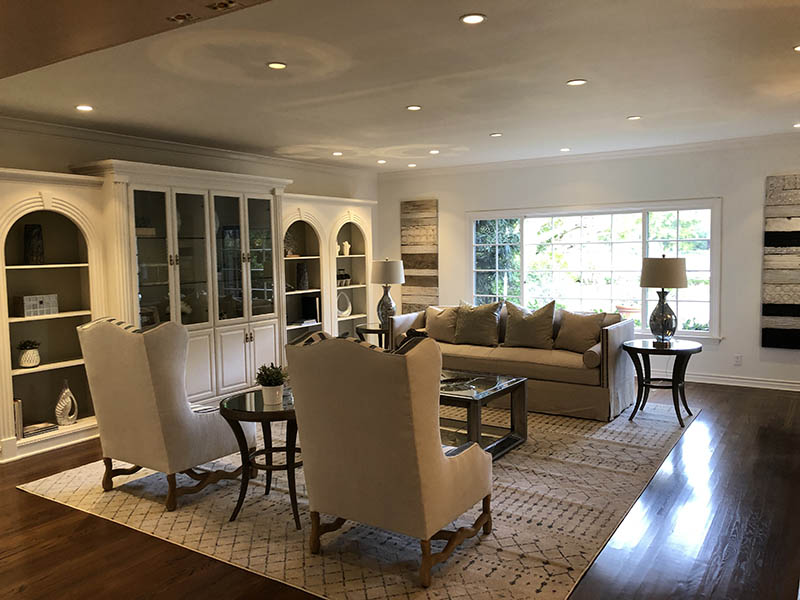 That's why we at Just Right painting offer affordable house painting in Burbank. Colors have a big impact in your home, even if you don't realize it. The sense of space, depth, lighting, and layout can change with the color of the walls. A new, vibrant color replacing your faded facade makes a difference in how neighbors, visitors, and you yourself perceive your own home. These things are important, and very valid investments.
Not to mention that when the time comes to, perhaps, resell your home, a new paint job can breathe new life into the house and drive the property value up. You'd be surprised by what a practical and efficient way to rejuvenate a home this can be. It's the first any realtor or agent will tell you. Painting your house before selling is the way to go.
Affordable House Painting in Burbank
This is where Just Right Painting comes in. We offer highly regarded affordable painting in Burbank. The are several options and services available, intended to fulfill the vision you have for your home for a reasonable price. Unlike many services that focus on either inside or outside painting, we work with both options equally. Whether it is an interior or exterior job, Just Right has the right job for you. Our extensive experience painting guarantees us bringing your vision to life.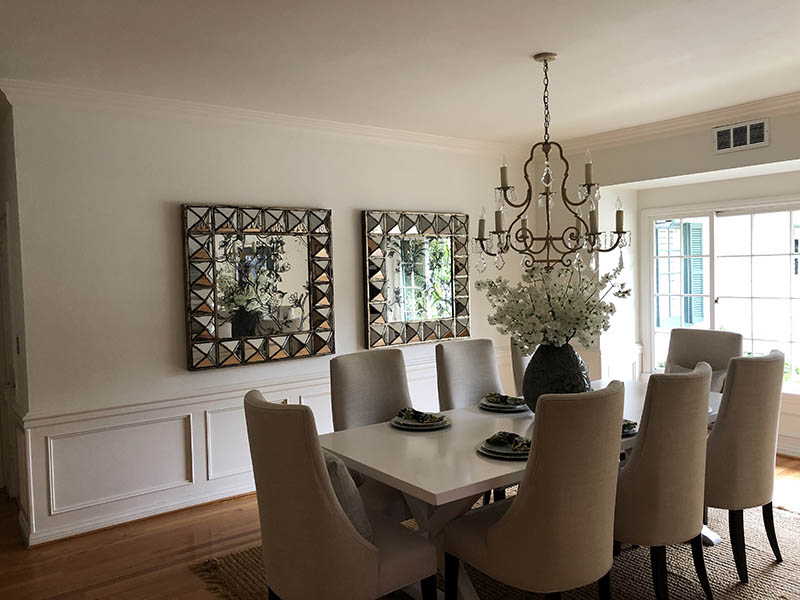 We understand that house painting seems like a titanic task you may not be too keen on taking on. It feels like so much time, work, and resources come into play that there is no way to get it done on a budget. At Just Right Painting, we know that. And since we're aware of the economic strain full paint jobs can entail, we remain an affordable service. If you're looking for a reasonably-priced way for experts to paint your home, Just Right is here for you.
Just Right Painting
Whether you're looking to start anew in current place or in a new one, a paint job is a good call. It can easily make you look at your home under a new light, taking rooms you know from memory and turning them into something completely different. It can make your old home look like it was built mere months ago, ready for new people to enjoy it. Either way, it will revitalize the house in ways you never imagined.
Give Just Right Painting a call at (877) 774 0471 and get a free estimate. Our painting experts are ready to hear about the vision you have for your home and make it into a reality. There is no better affordable painting in Burbank. Be it for touch-ups or a completely new paint job, something subtle or something crazy, be sure to reach out and find the right plan for you.