When you are part of a Home Owners Association (HOA), there are often requirements regarding the way the exterior and sometimes the interior of your home can look. Whether it is a house or a condo, your dwelling may need to be maintained appropriately so that the uniform look that the community wants is kept consistent. One of the facets often included in HOA rules refers to the color of the paint on the exterior of your home. While you may recognize that your house needs to be refreshed, regulations may exist that pertain to how the outside must look. If you are seeking a quality job done for your HOA and condo painting in the Los Angeles area, here at Just Right Painting Inc., we can provide you with the services you need.
HOA and Condo Painting Services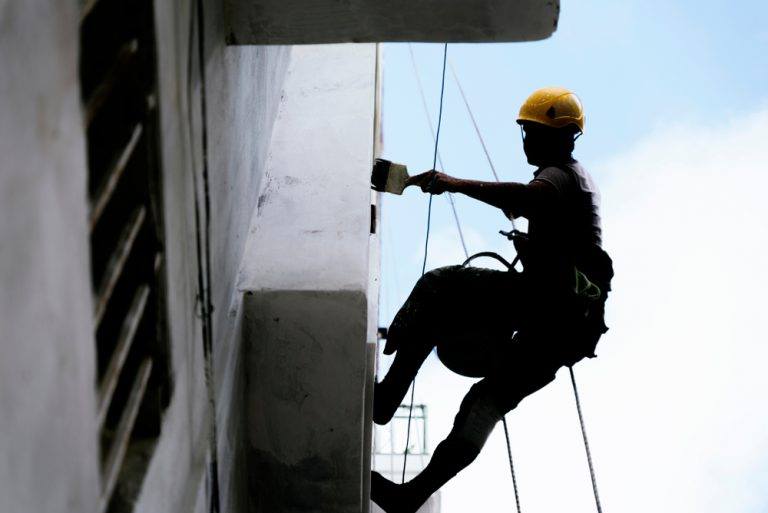 As a licensed painting contractor in the Los Angeles area, we can supply you with the quality painting you want for your home when you are part of an HOA. We make sure that we are aware of the current regulations for your community so that we can keep your house looking its best while remaining compliant. We can assist you in making sure you have the appropriate colors, and then we set about painting the exterior of your home so that we can complete the project as quickly and as efficiently as possible. Our painting will help to preserve the surface of the exterior of your home so that it looks renewed and fits in well with the community.
Condo Painting Inside and Out
Times may occur where HOA and condo painting is needed on the interior as well as the exterior. For jobs such as this, if you are the owner of an individual condo unit, we can work directly with you to help you paint the interior of your home so that it looks its best for you. For communities that may need condo buildings done on the exterior, or for units where the HOA or management company may control empty units, we work directly with the HOA board or management firm so that we can provide precisely the painting services required.
Quality Painting at the Right Price
Here at Just Right Painting Inc., we can assist with any HOA or condo painting that may be required to help make sure your home and those around you are at their best. We have worked with communities in Southern California for the last seventeen years, and we can help you so that you are proud of your home and your area. To find out more about the services and work we provide, and to see examples of what we have done for other places, visit our website and check out the information and pictures offered there. To schedule an appointment for a consultation regarding a paint job so that you can get a free estimate for the work needed, call us at (888) 727-8417 and we will gladly help you arrange everything.