When you own a commercial property, whether it is an office building, storefront, or another location, it is up to you as the owner to make sure that it is always looking its best. The last thing potential customers and clients want to see is a place that looks like it is run down, has chipped or stained paint on the walls, and looks far less than its best. Paint on the inside or outside that looks this way is a poor reflection on you and may leave potential clients feeling unsure about working with you. Addressing any paint issues you may have as soon as you can is crucial to your business and getting professional work from a commercial painter in Los Angeles can be the best way to go.
Doing Commercial Painting Yourself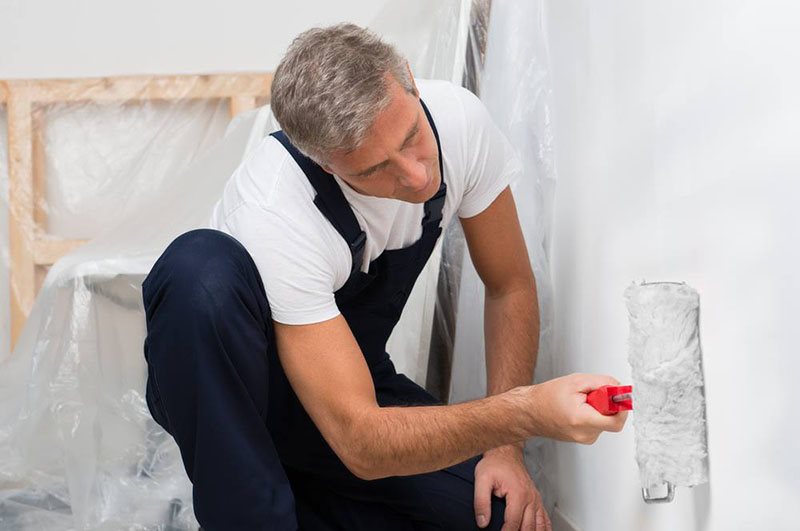 Some business owners may think that painting interior rooms or areas seem simple enough and that there is no need to hire a professional to do the job that they alone can do. The problem with this is that you may not realize just how much time it can take you to paint when you do not have a lot of experience doing this kind of work. You may end up spending days or weeks prepping walls, moving fixtures and equipment. That's time that can cut into your business and take you away from doing other important work. You may end up spending even more money once you factor in the cost of paint, painting supplies and tools, and the time it takes you to complete the job versus what it would have cost to hire a professional.
Hiring an Inexperienced Painter
Choosing a general contractor or laborer who is not a professional commercial painter in Los Angeles can also create problems for you. While many contractors or workers may tell you they can do the job well for you, if they are not experienced, licensed painting contractors, you may be running a risk. They may not know all the best methods to use so that you get the best results, or they may not use the quality of paint you need and instead cut corners to save on costs. In the end, a practice like this can leave you with a paint job that looks shoddy and needs to be redone, costing you even more money.
Go with a Professional Painter
The best decision you can make is to turn to a professional commercial painter in Los Angeles to work on your property. Here at Just Painting Inc., we are a licensed, experienced painting firm that can provide you with the interior and exterior painting services you need for your property. We can take on jobs large and small for you, whether it is just one office, a store, or an entire building. We offer quality results, use the best tools and technology, and get the job done on time and within your budget. For more information or to schedule time with us for a consultation and a free estimate, give us a call at (888) 727-8417.