When considering how to create a fresh look for your home while attempting to sell or freshen up its appearance, you may be tempted to repaint some of your rooms. Choosing the right color can mean getting a bump in your asking price or falling in love with your home all over. There are plenty of online home platforms Trulia or Realtor.com that have analyzed the homes that have sold on their respective platforms. This research on interior painting West Hollywood has given some great insight into what colors work when selling and might be a guide to refresh your home with a big sale in mind in the future.
Try Blue and Gray Color Palettes
If you're considering revamping your kitchen before it goes on the market strong evidence suggests that light blue and soft gray are great options. These colors have shown a home selling for $1,800 on average compared to other colors. Light blue and soft gray present a clean and fresh appearance that when complemented with stainless steel appliances or marble countertops can bump your asking price up. A further great use for blue can happen in a bedroom. Blue bedrooms showed a bump of $1,800 over asking price. This is because blue offers a calming vibe. It also helped in dining rooms with buyers offering $1,900 more. You'll want to use a blue-grey or slate blue that is softer not a shocking blue. Before you start painting all of your rooms the same color, there are other hues to choose from that gathered bigger offers from potential purchasers.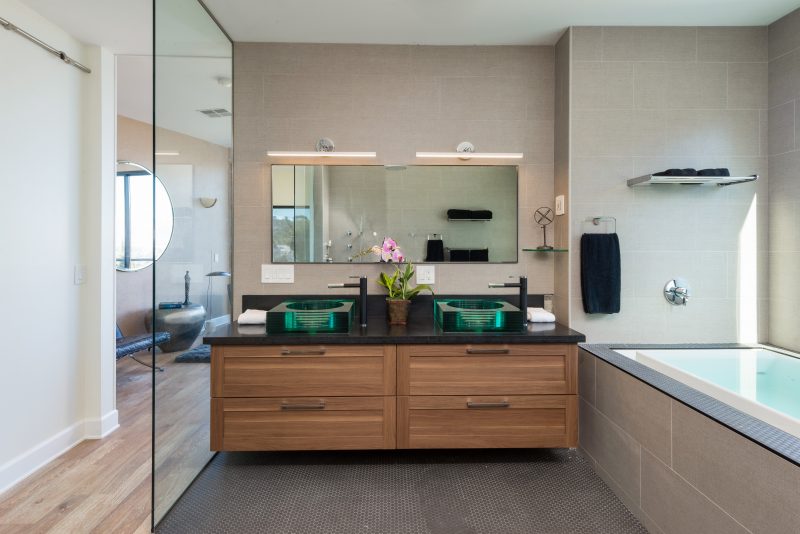 Purple, really?
You may be picturing a deep plum purple right now, but that's not the purple that's bumping offers $5k. If you want to switch things up in your bathroom you can always aim for that blue we covered earlier. However, periwinkle, light lavender, and dusted blues can have a great effect on whether a house hunter loves your bathrooms. Clean porcelain, stainless steel, and glass go well with these colors so added them to your bathroom should make a fresh and vibrant change without the color needing to be too bright
Steer clear of character
There are colors that you should avoid when repainting your home with the intent to put it on the market. You don't want to choose colors that are cartoonish in nature. These include hues like red, yellow or bright greens. As well as colors that don't have any continuity. Yet, you don't want to find yourself at the opposite spectrum painting everything a shade of brown or taupe. You might see it as a blank slate color but it's been shown that browns can end up costing your profit. Certain reds can be too much for some rooms and white can turn off purchasers because it can make a room feel cold and sterile. Choosing the right paint color can make all the difference no matter if you are inside your home or out. Once you have settled on the right color for you give us Just Right Painting a call to schedule your interior painting West Hollywood. We can provide a professional and clean job without the hassle of struggling with it yourself (888) 727-8417