If you like to indulge in a little home improvement from time to time, then you have come to the right article online today! A lot of people shy away from doing anything large scale or bold when it comes to interior painting, because something that takes a lot of effort to finish and will also take a lot of effort to undo if you decide you don't like the way it turned out! However, we prefer to think of it this way; he / she who dares, wins! With this in mind, here are some great ideas for some fairly simple DIY projects for interior painting in Malibu that will improve the vibe and aesthetic of your home instantly!
Refreshing Your Hallway
Out of all the rooms in your home, your hallway is probably the space that has more action and motion going through it than any other. It's also a room that is quite often neglected even though it can create a first impression. From people coming in and scuffing the walls each time, the weather elements getting in every time you open the front door, hallway paint can very quickly become scuffed and dull. Undertaking the project to redecorate the space with a fresh coat of paint can really make a difference to the first impression that somebody gets when entering your home.
Paint Any Exposed Woodwork
If the interior of your home has any woodwork that is exposed like beams etc., then a fun and stylish project is to paint all this exposed wood the same color throughout the property. This can bring a really pleasing sense of fluidity to the decor across the rooms, as no matter what kind of furniture or theme you have from space to space, there will always be the symmetry of the wood paint to connect everything and make it a fluent design motif.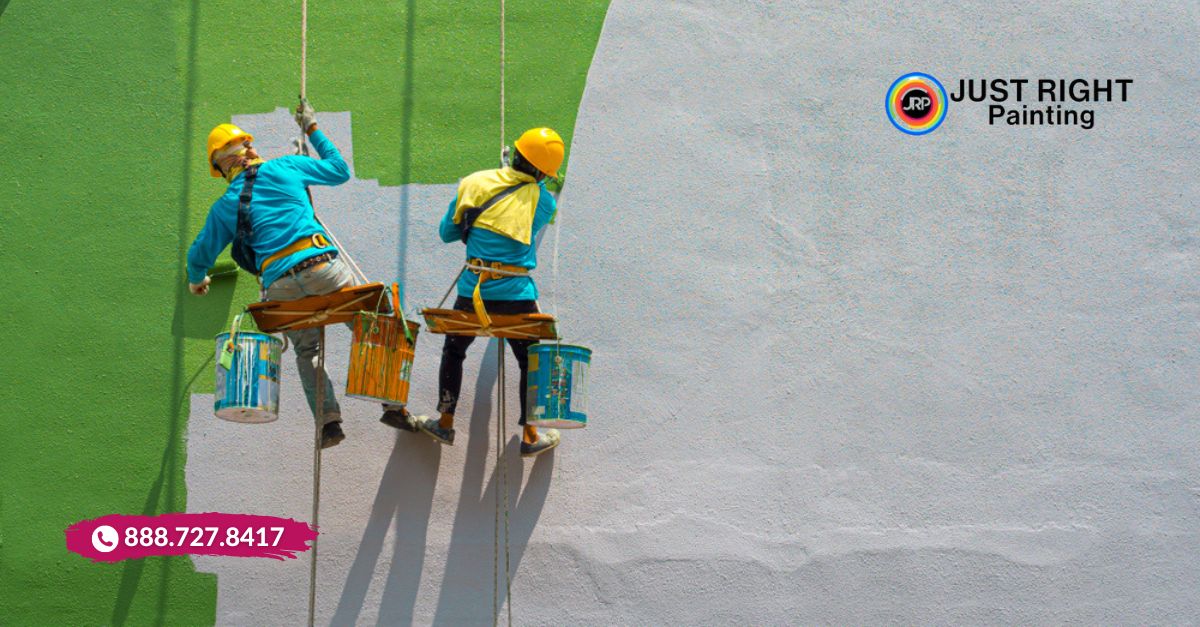 Update Your Bathroom
Paint in the bathroom is always going to crack and peel away faster than anywhere else in your home simply because of the drastic temperature and moisture changes all the time, especially if you didn't use the right kind of paint in the first place! If this sounds familiar, then make sure you buy bathroom paint this time, and give it a refresh from top to bottom. It will feel almost like you have renovated the entire space rather than just brushing a new coat of paint over the original fixtures! Aqua blue is a classic choice, but you should feel free to experiment with any fun color in the bathroom.
So, if you try some of these DIY projects at home but still think that you need an expert hand for some of your interior painting in Malibu, then don't hesitate to get in touch with Just Right Painting. We have a team of experienced painters on hand ready to visit your home and get to work on anything that you have in mind. We welcome all kinds of projects and very much look forward to being able to make your vision a reality.