You want your store or business to look its best. After all, first impressions are pretty important to your customers and clients. If your property needs a facelift, a company or tradesman offering commercial painting in Malibu is just what you've been looking for. A fresh coat of paint does wonders for the way your business looks and is an easy way to make it look fresher and newer. It's a big job so the experts are a good resource for getting it done quickly and efficiently, leaving you to focus on other important tasks. Here are all the best reasons to hire a commercial painter for your business.
Commercial Painting in Malibu: Knowledge
Professional painters have been doing commercial jobs for years and hiring a reputable and experienced company means there's plenty of knowledge brought to the table. A professional has likely worked with a variety of types and brands of paint, so they can tell you which ones might be best for your purposes. They also have experience with choosing the right paint color and sheen. They're also your go-to source for a quality painting job that you'll love when it's finished.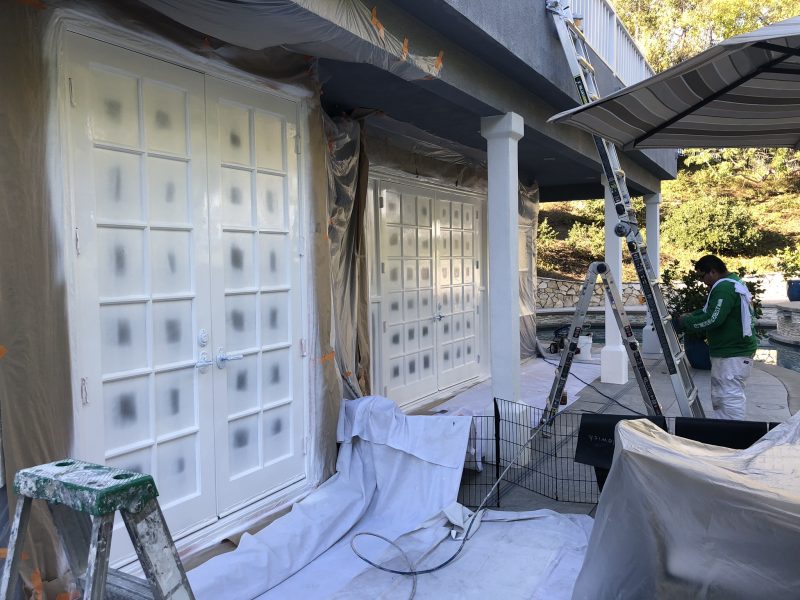 Equipment and Tools
Painting takes a while and requires the use of certain tools and equipment. When you hire the professionals at commercial painting in Malibu you won't have to invest in any of those materials because your commercial painters will bring everything they need with them. They know how to use them properly and make efficient use of them for the entire job. If you want a perfectly finished result, trusting the experts and their tools is your best bet.
Fast and Efficient
Even if you're fairly confident that you can do a good job of painting your commercial property, it could take some time since you'll likely have to find the time to do it around your already busy schedule. Trusting the job to expert painters means it's done quickly and efficiently while you work on other tasks. Not only are you saving time, but you can be sure the job is done correctly when it's finished. If you want the job done quickly, but aren't sure how you're going to fit it into your schedule, it's time to call the pros.
New Technology
As mentioned above, your painters will arrive with all of the tools and equipment they need to do the job. However, because they're experts, they also have access to all of the latest and greatest technology that's used to paint commercial properties. These new methods and tools can often save you money, create a better finished paint job and even speed the process up a bit. You might not know about this technology if you try to paint your business on your own.
Giving your business a facelift is as easy as calling the experts in commercial painting in Malibu. You'll have a beautiful new building that looks fresh and new and tells your clients that you pay attention to the details. What more could you ask for? Call the professionals at Just Right Painting today to get started.