When it comes to refreshing your home and putting a bit of that spark back into the decor, you don't always have to make big decisions and start huge renovation projects that cost a lot of money and take a lot of time. Very often, all it can take for a room or home to be transformed is something very simple, as simple as a quick paint job in the right location! With this in mind, here are some ideas for summer jobs that can refresh your home and be carried out by an affordable house painting service.
Give the Patio Furniture a Makeover
You don't even have to alter the permanent fixtures of your home to make an impact this summer! If you have a set of patio furniture that is looking a little bit tired, then pick out some bright, vivid colors and give the set a new lease of life. Of course, remember that the paints used will need to be appropriate for outdoor use and weather conditions.
Touch Up the External Shutters And Trim
You can give your property a distinctly Mediterranean feel by choosing a pop of color to accent the shutters and trim on the exterior of the home. Something like a vivid blue is perfect because it blends with the blue of the summer sky. You will feel like you are in Greece every time you are outside!
Tackle the Baseboards
Turning to the interior of the home, a clever way to smarten up any room is to give a new coat of paint to the baseboards in every room. This will get rid of all those pesky scuff marks that have accumulated over the years and make the rooms feel brand new.
Pimp Up the Interior Doors
A really clever and fun way to create symmetry and connection throughout your interior is to paint all of the house doors the same color. The trend this year is to go for a color that marks a stark contrast to the wall colors, something unexpected that people will notice immediately.
Refresh the Interior Walls
And last but not least, there is always the tried and tested project of repainting your interior walls! If you want wholesale changes and think that your home would benefit from a complete style overhaul, the best place to start is with the walls. It might be the quickest way to transform a room, but it is certainly the most effective! It gives you a new canvas from which to work to change the rooms in the ways that you want to.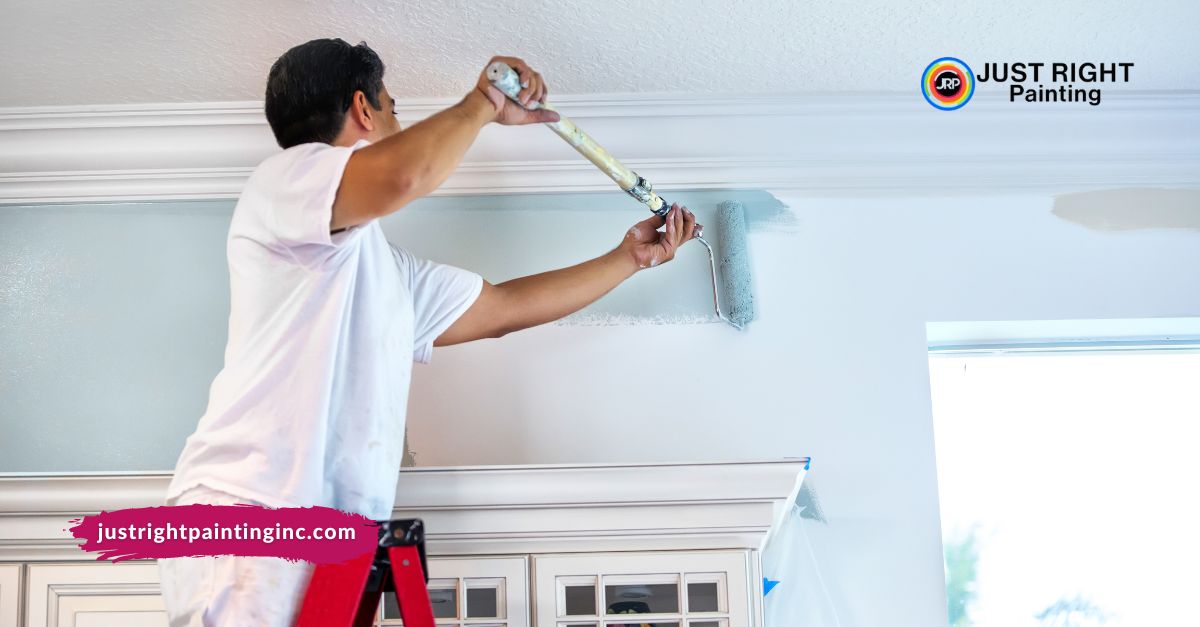 If you would like to gain the benefits of any of these summer jobs, then the best affordable house painting service to get in touch with is Just Right Painting. Browse the website to find all of the information that you need about what we offer and how we operate. Ask us for a free quote. We very much look forward to being able to help you achieve your home decor ambitions this summer!