The warm summer months can seriously affect the exterior of your property, particularly when it comes to painted surfaces. Hot weather and direct sunlight can have a negative effect upon painted brickwork and door and window frames. Dry weather may also seriously impact your external paintwork. You may notice evidence such as cracked paint, peeling areas of paintwork, and even fading or loss of paint caused by the warmer weather. If you discover yourself in this situation, you need to call on the experts in exterior painting in Pasadena to remove the damaged paint and cover your surfaces with a new layer of paintwork. At Just Right Painting Inc., our teams are able to provide you with all the services you need to recover from the effects of hotter weather.
Exterior Painting Protects Your Home
Because the good weather can have such a serious effect upon your home, it is important to make sure that you cover exterior with paint that can withstand the very hottest days. One of the most important things that your painters will do is to perform exterior preparation, which means removing all of the damaged paint, ensuring that there are no pests or animal damage, and then using a caulking material to seal and cover the home. This helps to keep out the worst of the weather, protecting the interior of the property and reducing the heating requirements within the home during cooler weather.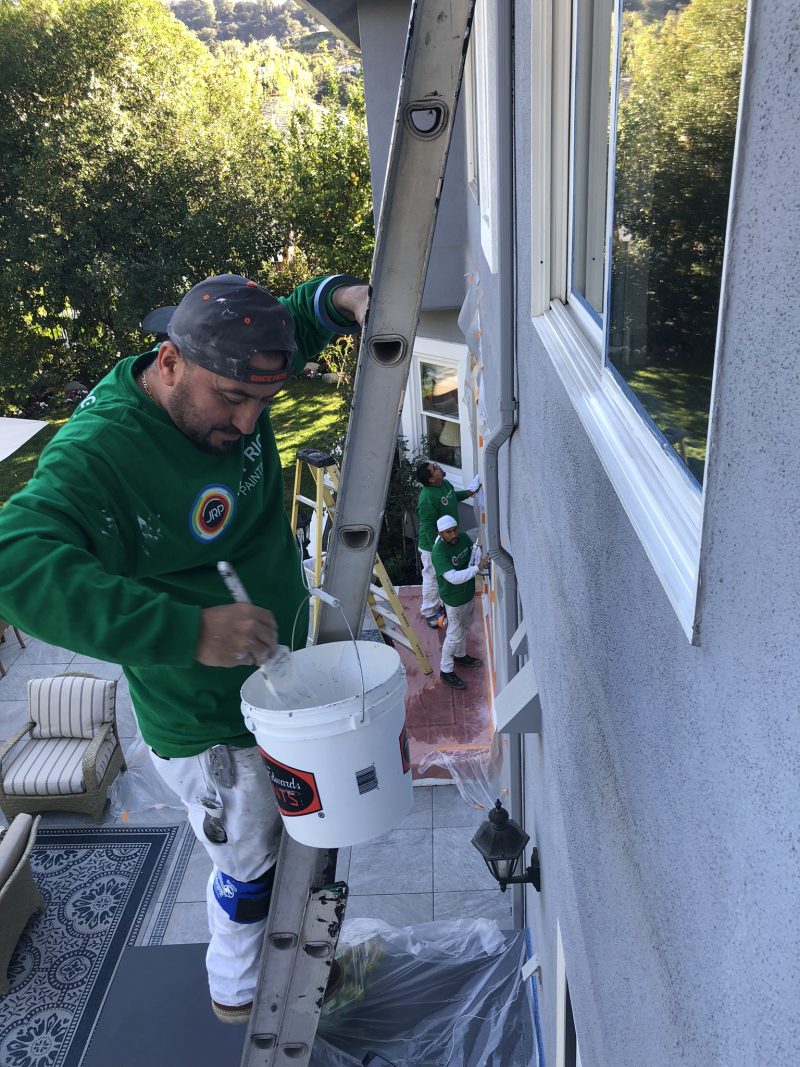 Only Use Quality Paints
Another secret to protecting your home for longer with exterior painting is to use higher quality exterior paint. This is specially designed to last for longer, and reduce the impact of sunlight on the paint. High quality paint is also less likely to produce air bubbles during the painting, meaning that there are less surfaces where cracks and peeling paint might occur. Non-traditional paint, which avoids oil formulas may also work better on homes where sunlight and heat are a serious issue. This high-quality paint is also more likely to protect wooden surfaces, so the paint is more likely to endure on doors and window frames where exterior damage could otherwise have been found. The right choice of paint can also protect you against humidity, reducing the impact of exterior heat on the interior of your property. Regular maintenance of this paint can ensure that you create a good-looking and appealing barrier against excessive heat during summer.
Consider Us When Your House Needs Painting
If you have been considering how best to paint the exterior of your house, and are wondering if a DIY option might be best, then you should think about how effective this paint needs to be, and ask yourself if you are able to complete the job to a high enough standard. At Just Right Painting Inc., we have experience in exterior painting for Pasadena residences and other areas of Los Angeles, and can ensure that your home is properly prepared before we paint, so that your exterior covering will stand the test of time. Find out more about how we can help you by calling (888) 727-8417, or by sending us an online message now.