Homeowners' associations, most often known as HOAs, demand that houses in the Association be regularly painted. You may have already received your letter for this year requiring that you repaint your exterior. If you don't do so in time, then you may face fines which can build up quickly. When you are given a short deadline, you need to find an HOA Painting Contractor. One who can help you to quickly resolve the demands of your homeowners' association. And without having to pay a lot of fines. To make it easier, Just Right Painting wants to show you some simple tips to make sure that you get the right person for the job.
Understand What Your HOA Wants
When you receive your repainting request, you need to understand exactly what the HOA requires. For example, many associations require that the color of your paint and the finished paint job matches the rest of the homes in your association. You need to find a contractor who can provide you with a matching color. And who will also ensure that the job is finished to the correct standards. For example by removing old paint using power washing. You may have to get your color pre-approved by the HOA, and they can refuse your approval for a number of reasons. Including that your neighboring houses have exactly the same color scheme. Many homeowners are taken aback by this type of refusal. And if you have a good contractor, they can help you to readjust so that your paintwork can be approved.
Getting The Right Person
Make sure that you get the correct treatment for your home. You need to hire a contractor that meets with approval from your HOA. Someone who can help you to not only repaint the home but make sure that it presents a neat and clean exterior. You are not likely to get a good job with the lowest bidder. But if you focus your attention upon well-known painting contractors with a good reputation, then you are more likely to get a positive outcome from your search.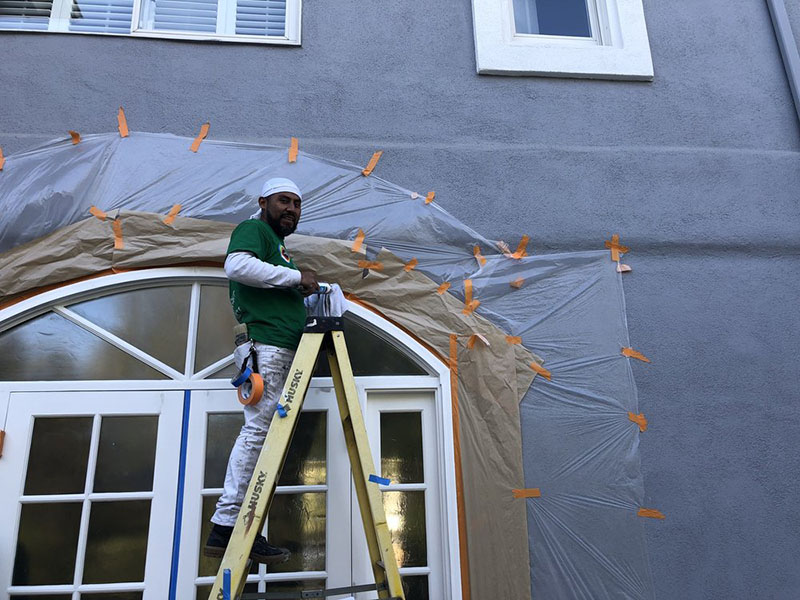 Avoid Unlicensed Or Casual Painting Contractors
Your homeowners' association is likely to require that your repaint work is not only performed to a high standard. But that you also have certain types of paperwork from your contractor at the end of the work. Color mistakes that can cost you are also extremely frequent when you use inexperienced contractors, and so it makes sense to avoid this by using a reliable contractor.
Get The Right Contractor Today
Are you looking for an experienced HOA Painting Contractor for a repainting task on your home? Then you should speak to Just Right Painting, our teams are extremely experienced. They can provide you with all of the necessary assistance to make sure that your HOA accepts the finished paintwork. To get in contact with us today send us an online message, or call (888) 727-8417 for a free estimate now.