Having your own office building, retail space, warehouse, or commercial property can be a fantastic investment. You know that you run things well, your customers and clients are pleased, and you have quality employees working for you. So, what more can you do to help your business grow? Have you considered what the exterior of your building looks like? Your exterior is going to be the first thing any new or potential clients and customers see. If you are not putting your best foot forward right away, you run the potential of scaring off new business. If you are ready to try to do something to breathe new life into your building, hiring an expert commercial exterior painter can be just what you need.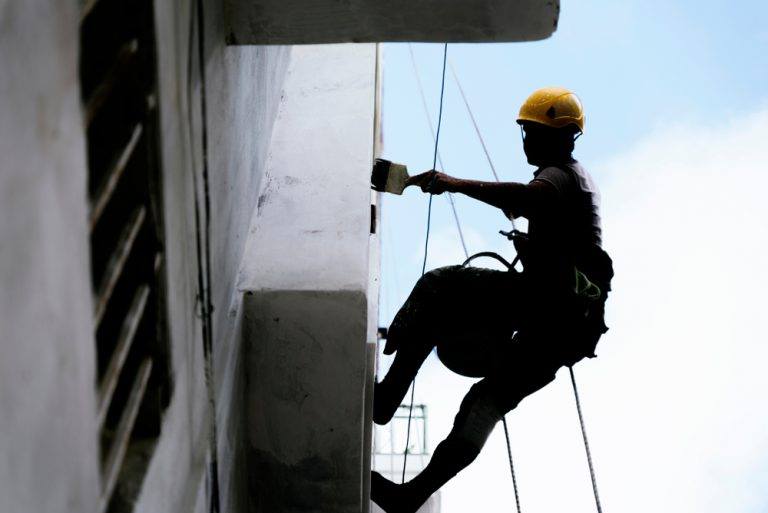 Bring the Exterior Back
Many retail spaces and office buildings spend more time focusing on what the interior space looks like and pay less attention to the exterior. The problem is the surface is exposed to the daily elements that can cause quick deterioration. Your paint can look dull and worn after a short time, and you may even find areas that are chipped, broken, or bare. Worn spots will get noticed right away by visitors, customers, and clients may wonder how much you care about them if you do not pay attention to your space. New paint can help bring the exterior back to life so that it is noticeable to others.
Exterior Paint to Fit Your Style
You want to hire a commercial exterior painter that will provide you with a paint job that fits the style and message of your business. When you work with us at Just Right Painting Inc., you will have professional, experienced commercial painters working for you. We can help you decide what colors and types of paint will look best for your exterior so that they work well for you. We can then set to work, getting our professional staff to you so we can start and complete the job, so it is not disruptive to your business and leaves you with a finished product that you are proud of.
Call Us for Commercial Services
If you are seeking a commercial exterior painter to bring new life to your building, reach out to us at Just Right Painting Inc. We have over seventeen years of experience in the industry, and we can take on any paint job you have, large or small. You can find out more about the services we provide and see testimonials regarding the work we have done when you visit our website. To arrange a consultation with us so we can give you an estimate for the paint job you want, give us a call at (888) 727-8417. We can discuss the best options available to you and what we can do for you, and you will see that we can improve your building for a cost that fits perfectly into your budget.